In today's time, you can be anyone – I mean it in a literal and in a metaphorical way because of the technology we have in our hands. With the invention of the goods that we have, we can already make use of it and change the not-so-good things into things that we will love. One example? – Photoshop. With its invention, it is now manageable and easy to create deceiving photos that would either make your photos look good or GREAT.
What I am about to show you are photos that are NOT enhanced or made better by Photoshop. I will say it again, the photos you are about to see are perfectly 100% REAL. With a combination of light, timing, and snap, these photos look like they have been taken out from a 12-hour editing in Photoshop – it'll surely make you look twice.
1. Walking on water?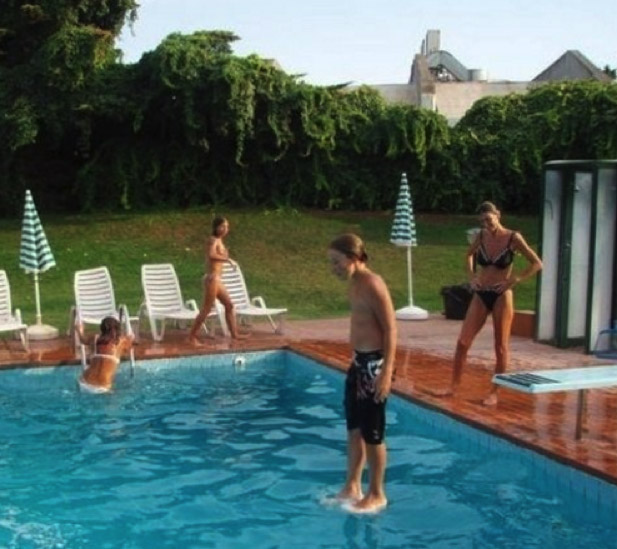 When you are at a swimming event and you suddenly decide to just jump into the pool without knowing that someone is taking a photo of you and voila! You are now suddenly defying the laws of physics and gravity and start walking onto something you should be swimming in…
2. Electric Clown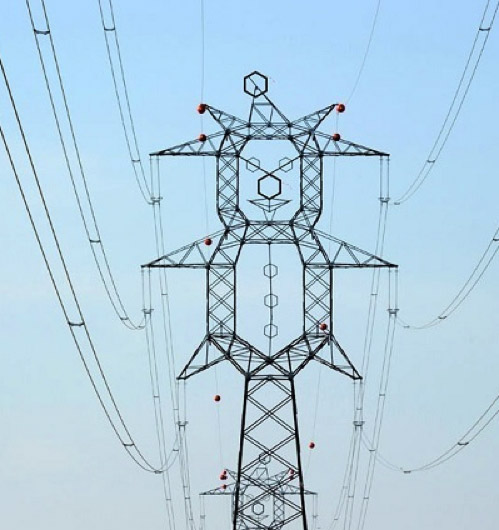 This one might be an obvious Photoshop of random electricity lines and posts – NO. This is a real tower that carries real power as it distributes electricity somewhere in Hungary. I guess the engineer of this tower wanted to be an artist at some point.
3. Graphic Trees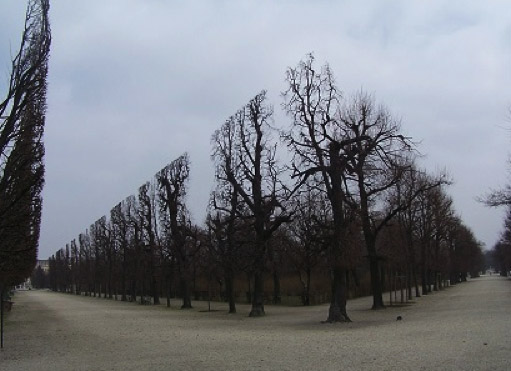 Now if you try to imagine that you are in a video game and you are lost within a forest of trees, here is what you got. This scenery looks like a forest complete cut from above and horizontally aligned for video game characters to wander through this maze without breaking a sweat. These trees are real and they can be seen in Schonbrunn, Austria.
4. A multiplied balcony?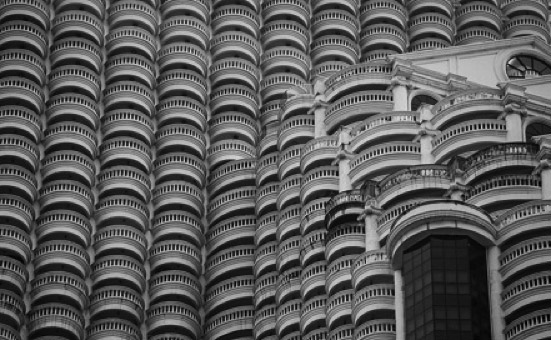 Looks like a balcony that was copied throughout a canvas, right? Well no; this is a real structure AND it is the largest structure in the face of Southeast Asia. What is it, you may ask? It is the State Tower which can be found in Bangkok. It has 68 floors with each floor having uniformity among its peers. Well James Bond hasn't visited this place yet but, who knows?
5. Perfect fit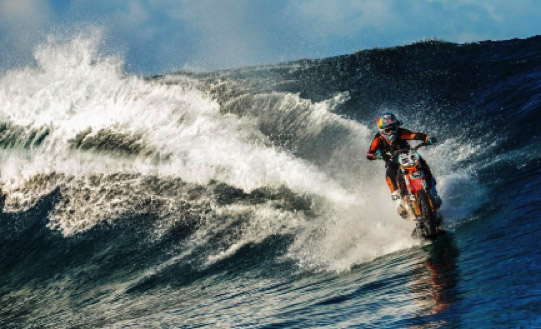 If you are thinking that this motorcyclist was perfectly cropped into the smearing waves, then we are thinking the same. To be honest, I thought it was some marketing strategy of the motorcycle but Robbie Madison, a professional rider, took it to the next level by riding his motorcycle across the ocean.
6. A man's best friend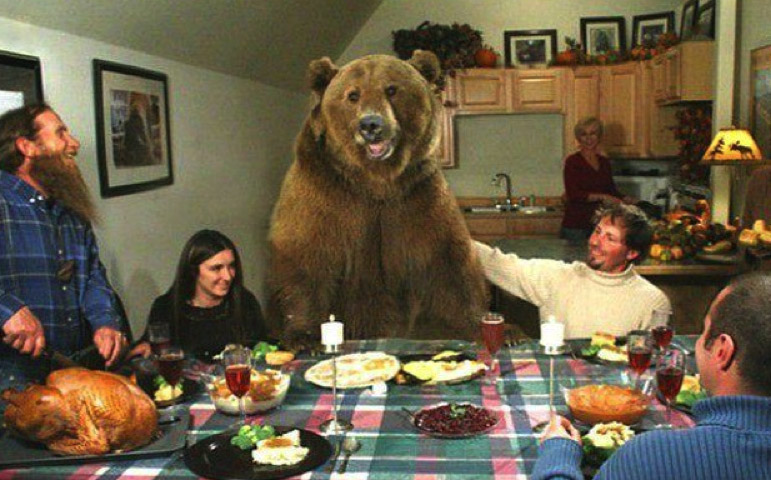 I got you there, you thought I was going to paste some dog doing magical things, didn't you? Well here's a somewhat casual family gathering with a BEAR. Yes, a bear who is not yet ready to munch everyone in the family. But he is looking at that juicy turkey though hmm~.
7. The Aliens are among us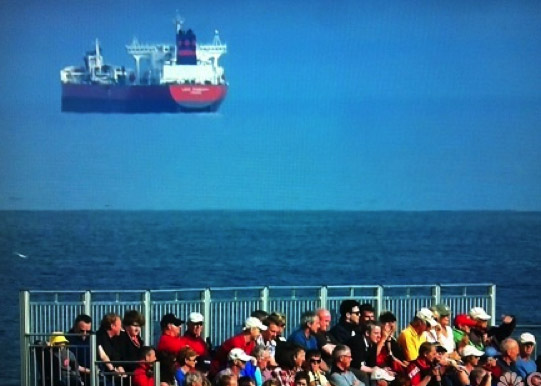 If you look at it closely, you would see a different thing… Just kidding, you would see a floating boat that is ready to drop down on our waters. Nah, this is just a regular boat on regular water. It just so happened that the photographer of this image has his white balance off. The dark blue you see is sand and the light blue is the real water. But hey, who knows?
8. The first colors in the world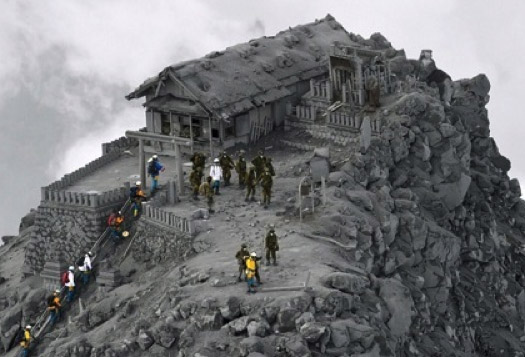 A masterpiece, if I were to say it. I would say that this thing is truly Photoshopped but it definitely is not. This photo is taken almost at the summit of Mount Ontake in Japan. The grayish color is because of the ashes when a volcano eruption coated the land in ash.
9. Jenga!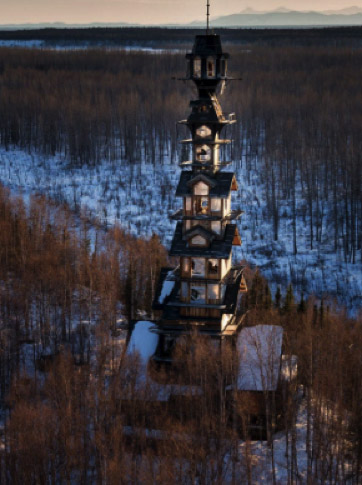 If you play the game, then you would've gotten it. Would you believe if I tell you that this is a normal house not from a Dr. Seuss movie? Well, it is a house in Willows, Alaska and is officially known as Goose Creek Tower. Before it was made like a game, it started out as a two-storey cabin before adding 17 more floors.
10. In his mother's womb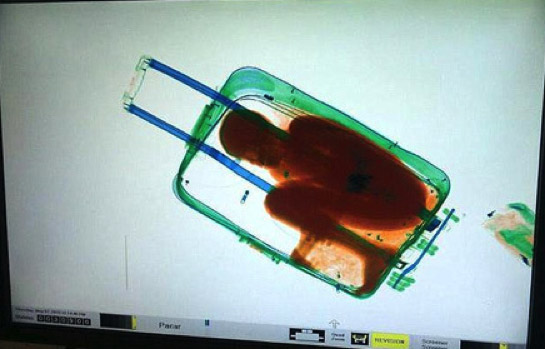 We wish that this is some regular marketing campaign of baggage that captions "security f your things is our number one priority." But no, this is a real x-ray security of an eight-year old boy from Africa and was slid inside a baggage to smuggle him back to his parents in the Spanish Islands. He was then unpacked and he got reunited with his parents – HOORAY!
11. Just a regular drawing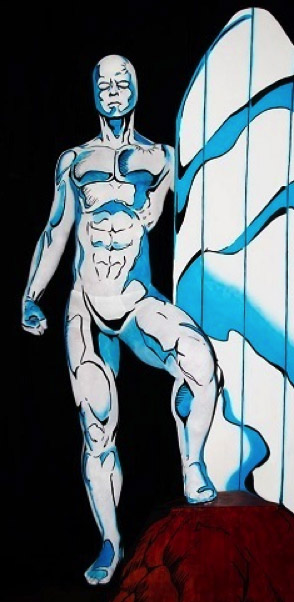 "What an amazing drawing!" you must say. But would you believe that this thing is actually a human being rather than being fictional art? Well, I am going to send some zoomed-in photos and I will let you be the judge…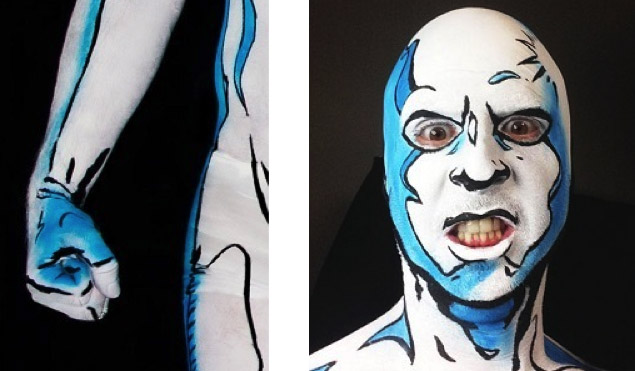 YES, it's a human being. It's just body paint so, sorry if I destroyed your imagination!
These photos are either astounding or frightening, if I were to be asked. I am not sure how you guys looked at it but they sure looked Phtoshopped! Stay tuned for more weird and cool photos and you guys be the judge in telling whether they're real or not.