In today's time, the number of shipping containers are growing because of the fact that most goods are imported and exported wherever it is possible.   lot of companies are trying to make something out of shipping containers that are of no use anymore.  Some grind it and use its parts in building different materials, some use it to store goods, in the Philippines, they use it to create food parks, but some companies use it to create homes – yes they make homes out of these shipping containers.
Cubica, a Costa Rican company that designs houses, transformed shipping containers into this highly-innovative house which you wouldn't believe is made out of scraps of metal.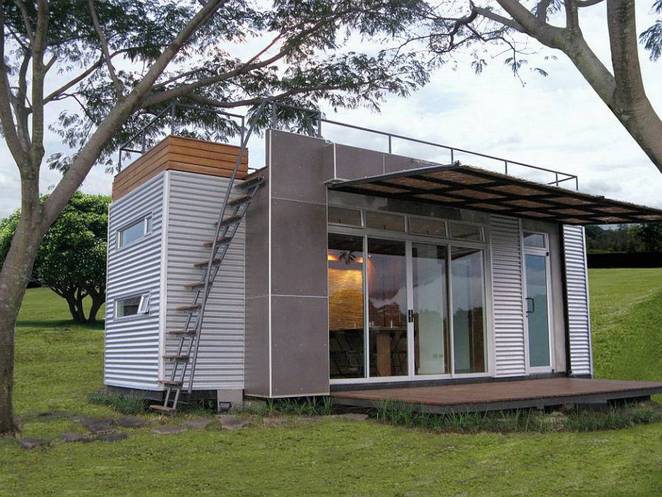 Yes, this house is made of containers, you know the metal ones that deliver series of goods from one point to another?  The one you see in ships, trucks, or whatever vehicle delivers goods.  From the walls on its sides, to the back, to the front – everything.
To keep the heat of the sun entering and clogging inside the containers, they added a few airspaces at the back so that air can collapse outside of the containers.
One downside of this creation is its narrow space but Cubica had a solution to that and it's them you want to ask about it.
Inside this container home are three places to sleep in: a full Murphy bed and twin bunks, a dining area, a kitchen, a shower room that has outside access to showers if at a beach or some place where you can have fun.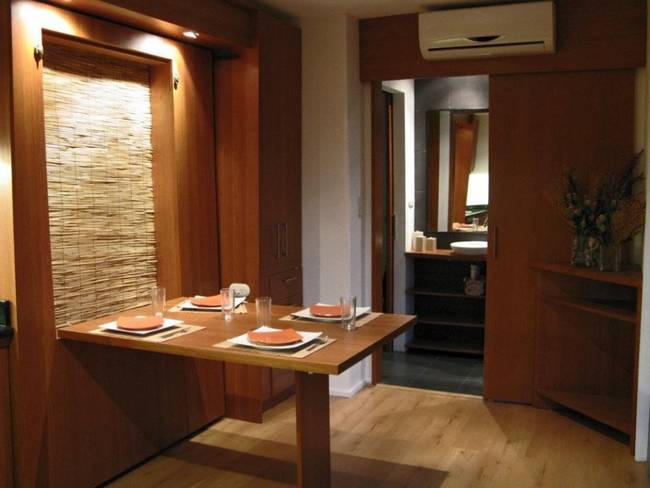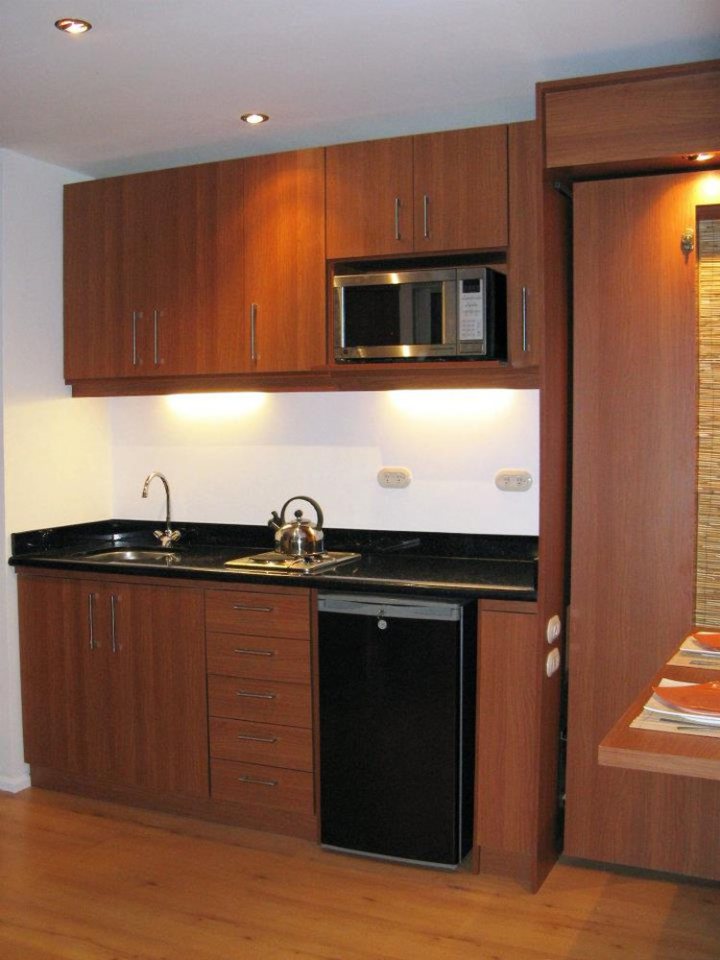 In the photos, you can already be astounded by the look of the kitchen and the dining area.  It doesn't look like a container-dining area to me, how about you?  Who would've thought that narrow space like this can contain all of these things.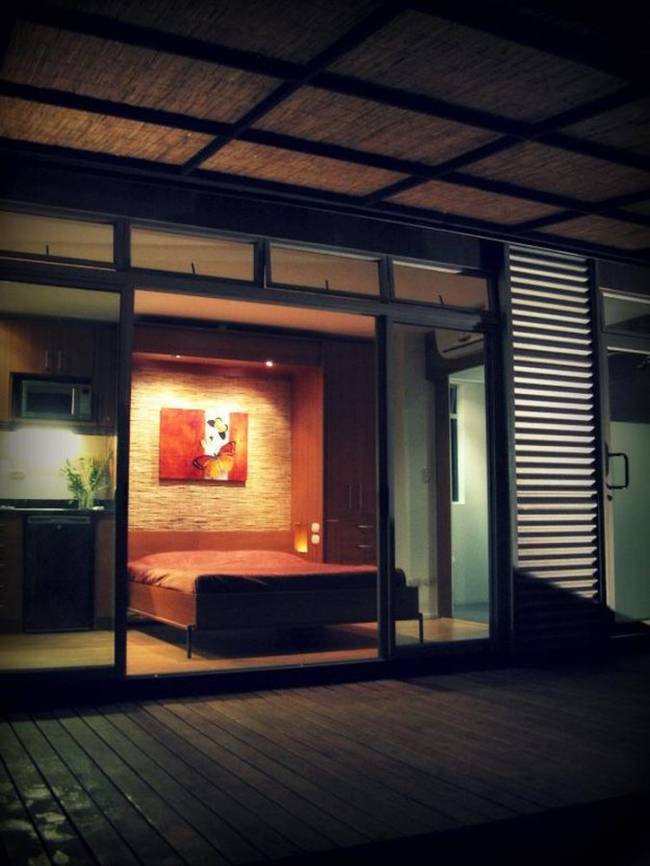 Here you can see the Murphy bed looking so comfortable smoothened out with wooden flooring and glass doors and windows.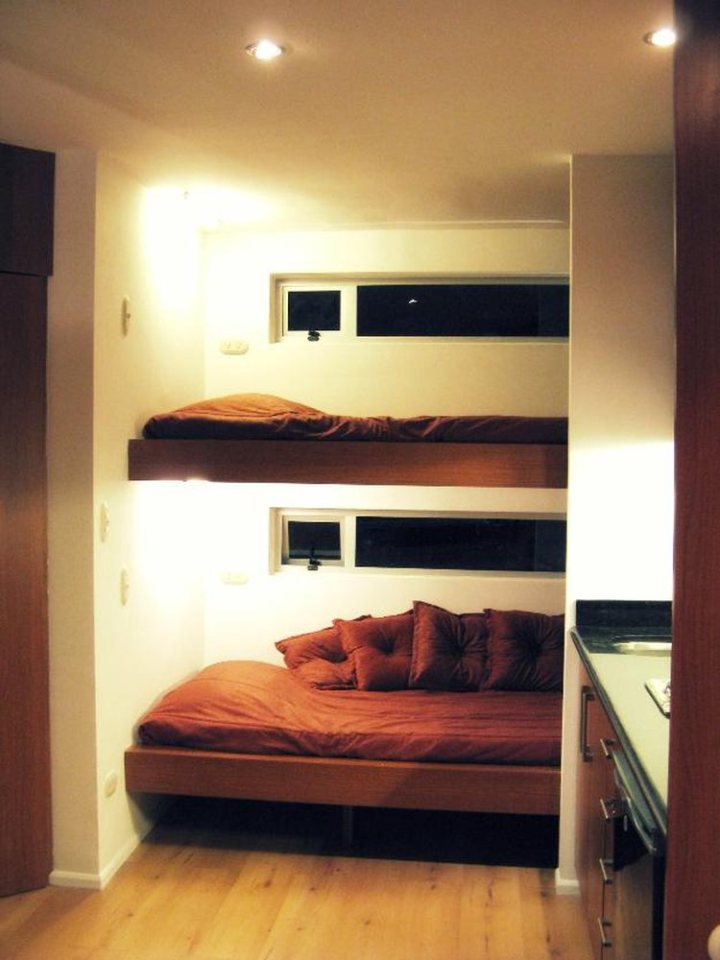 The twin bunk beds.  Oh! There's so much space!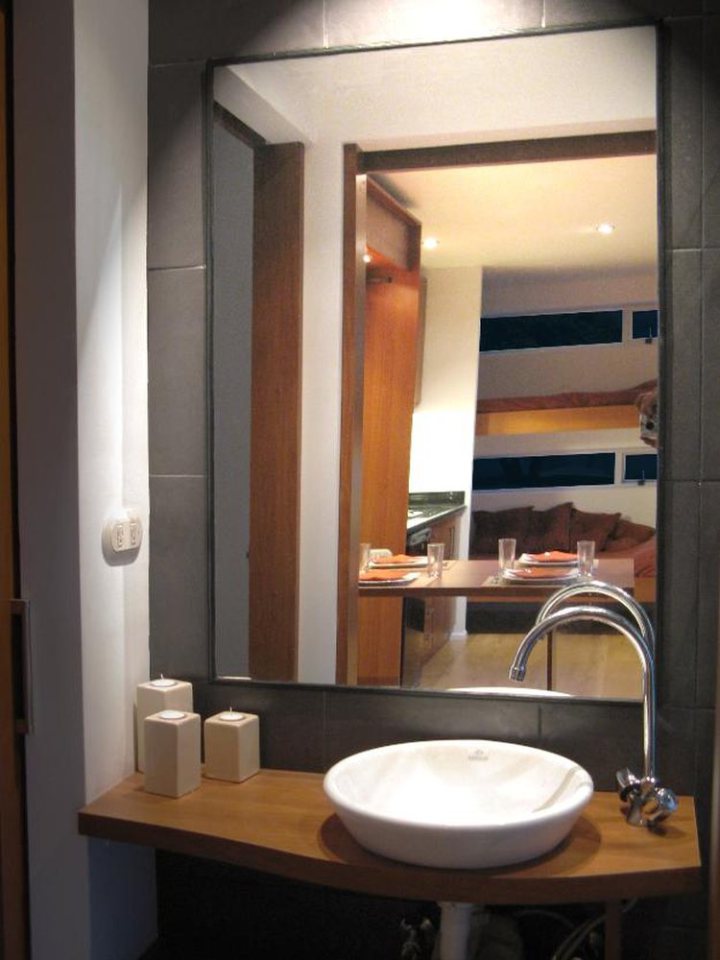 Let us not forget the bathroom, a big mirror and quite a big room for the shower regimes you perform.
On top of this innovative creation, they had it topped off with a wooden floor and covered up its top entirely to avoid inches of heat to enter. This rooftop can also be a place to chill; this is the part of the house where you can have social gatherings or occasions.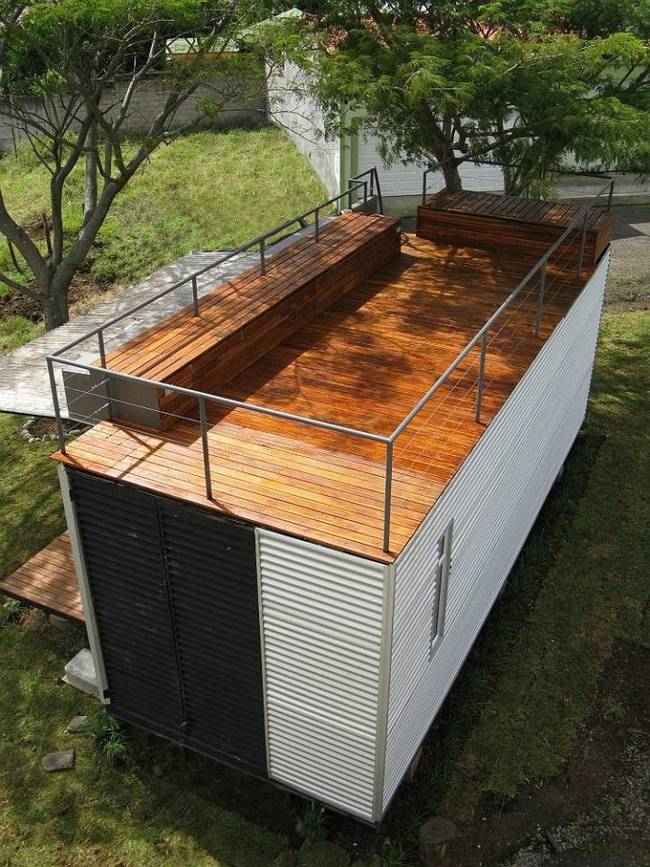 What do you think of this creative and innovative house?  Yes, it may be hot and it may be small but think about it, a shipping container turned into a home well that's something you should be amazed of.
Photos taken from Treehugger.com and shareably.net.