Whenever we feel down and sad, we resort to eating our favorites. Some want chocolate, some need a*****l, some crave for fried chicken. Not a common notion, though, but some people worship fried chicken. Of course, it's fried and we all know that fried food is not healthy. But, who knew that eating fried chicken a lot can lead to diseases which, in turn, will lead to d***h.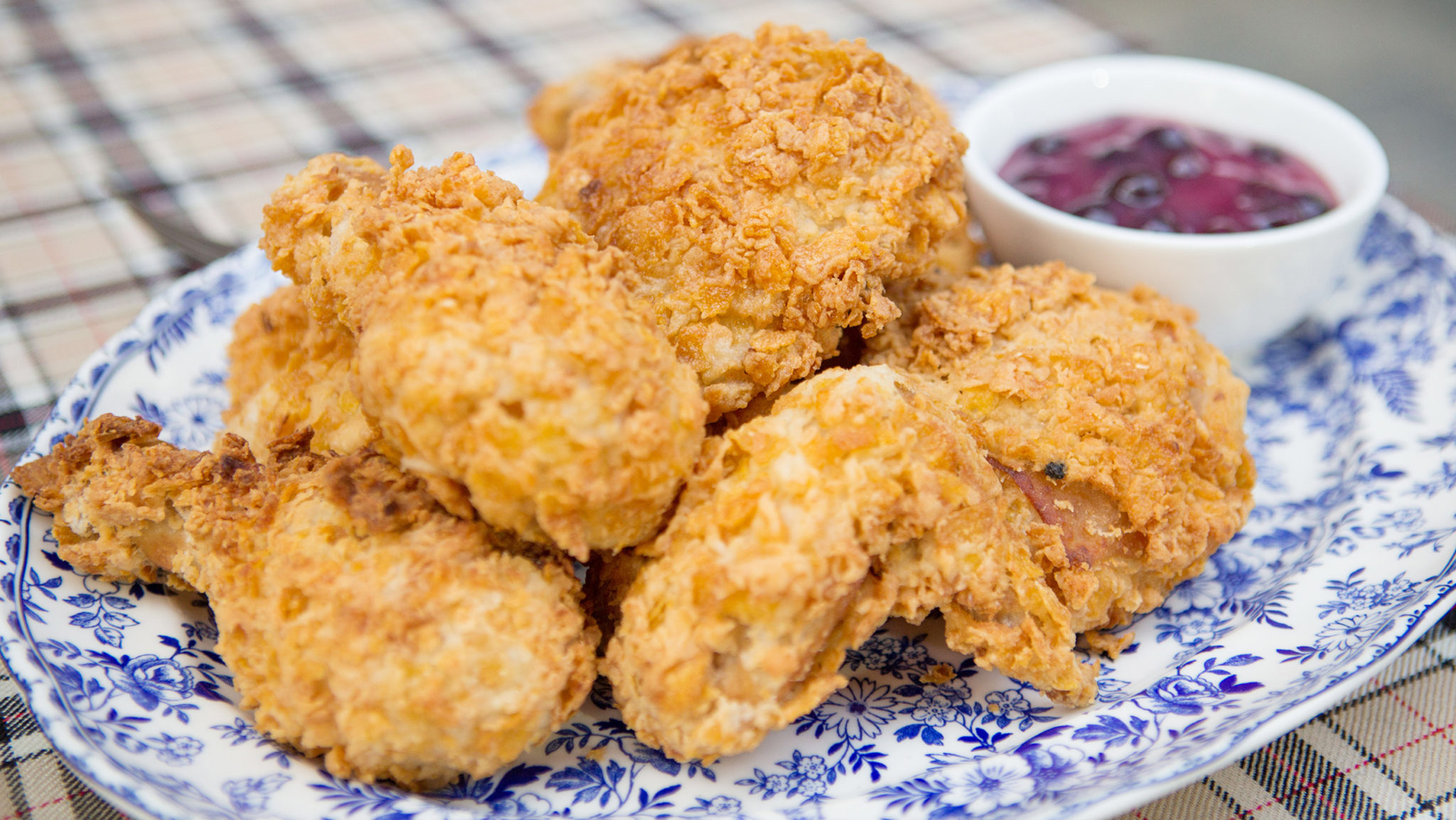 We all have eaten Fried Chicken, and probably most of us love it. But would you still love it after knowing that studies found eating fried chicken once a day increases d***h risk approximately around 13 percent?
Read: Do You Eat Instant Noodles? Here's What Happens to Your Body Every Time You do
Fried chicken, linked to d***h
Basically, anything in excess is bad for anyone. A recent study that has been made showed that eating fried chicken or fish on a regular basis showed higher risk of d***h from any cause (c****r exempted) to postmenopausal women.
Women who eat fried chicken once or more a day had higher chances, specifically 13 percent increased risk of d***h. In comparison, women who do not eat fried chicken or any fried food, according to a medical journal published by BMJ. In addition to that, it showed that those eating fried shellfish on a daily basis increased the chance of d***h around 7 percent. It's minimal, but it's still higher risk.
Read: Best Foods to Help Prevent or Relieve Asthma Symptoms
The authors of the study also mentioned that limiting the consumption of any type of fried food is good for the health of the public. Obviously, avoiding the consumption of fried chicken is better for the health and for the overall condition of our bodies. 
In an interview, Wei Bao, the study's lead author, he said that this condition is common in the United States and all around the world. Because of the fact that tons of people crave fried food, it's something inevitable. 
We know fried food consumption is something very common in the United States and also around the world. Unfortunately, we know very little about long-term health effect of fried food consumption."
So, this is the reason why they conducted the study. For a long time, we had little to no idea on how eating fried food affected us. For a time, we knew that it's unhealthy because of the oil; we knew that it is something that should not be eaten on a regular basis because it contains high amounts of cholesterol, but we never expected it being directly linked to d***h.
Read: Reasons Why You Should Stop Eating Sushi
How can this help with the health of everyone?
Being aware of this is imperative because you would know how it could affect your health, overall. More importantly, this would  help the public know how often they should eat this type of food. By this data, it would be helping countries such as the United States and the Philippines where the daily fried food intake is really high.
Also, as per Bao's knowledge, this was the first observational study done in the states as regards this matter. More so, in previous studies, he said that eating fried food showed links to increased risk of Type 2 diabetes and heart diseases and intake of fried potatoes two (2) or more times a week increased the risk of d***h twice.
So, what can you do to avoid a heightened risk to d***h?
This question is basic – reduce the number of times you eat fried chicken! This is not something women should be aware of; this is for everyone because everyone loves fried chicken.
Read: Top Foods that Children Choke on the Most
Good things turned bad – chicken, as well as fish, is good for our body. As mentioned again by Bao, this good foods turns bad not because of its content or its composition, but because of the frying phase.
The main reason for this is that frying increases the fat content and the high temperature causes the production of trans fat and other harmful products called glycation products.
So with this, as much as possible avoiding consuming fried food is a clear and strict suggestion to evade getting diseases. Learn to put everything in moderation and opt out for healthier options like baking, grilling, or roasting which is better compared to frying.
As said and confirmed by dietitians from the British Heart Foundation, there are more options and choices in cooking your chicken for you to be healthier and better. Remember that we only have one life to live, enjoy it to the fullest but never sacrifice your health. Length and quality should always go together.