Since we were children, brushing our teeth was one of the things our parents wanted us to do—both in the morning when we wake up and before we hit the sheets. They wanted us to make this action muscle memory so that we don't need to be reminded when we wake up.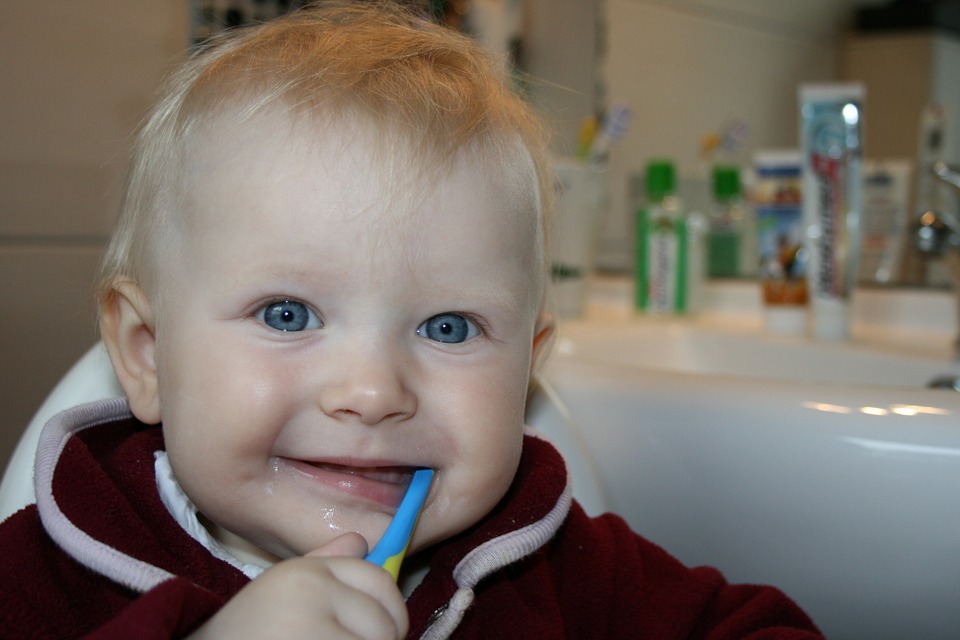 The promise is that our teeth would be healthy that we won't have to worry about it when we grow up—but what we really want is that to eat chocolates and not have any problems dealing with sweets. But have you been doing it correctly? But how long exactly should you brush your teeth?
Read: 6 Amazing Food to Strengthen Your Teeth
The happy birthday song
According to adults, the regular and appropriate length of time people should brush their teeth is by singing the happy birthday song (twice). That is, of course, what our parents told us but all we knew all along since we were children is that it should be done at least daily.
Professor and a Postdoctorate Director in Periodontics at the Marquette University, the School of Dentistry, and Chair of Surgical Scienses Dr. Paul Luepke, says that what we were told was partly true.
He explains that thee two-minute mark might sound basic but people most often stop especially if the feel and think they've done enough. More so, he says that the two-minute brushing of teeth should be done at least twice daily.
I would say two minutes, twice a day, for brushing."
He points out that setting a timer would be one of the more effective ways in ensuring that the two-minute marker is religiously followed. Not just that, he also wanted people to know that continuous stroking and brushing of teeth might deal damage. In fact, there are correct ways, pressure, and angles when you are brushing your teeth.
How about mouthwash?
Mouthwash is different than brushing your teeth and it should never be just an "alternative" to using a toothbrush. However, teeth care experts were able to finalize the fact that good-quality mouthwash is not just effective for bad breath anymore, in fact, it can rinse up and remove plaques that were stuck and were left after brushing the teeth.
Read: Top 7 Ways In Keeping Our Teeth Healthy
More so, it is a good way of concluding the cleansing of your mouth after you brushed your teeth and or if you have flossed. So, using the correct mouthwash can actually help you cleanse and rinse your mouth—and not just to get rid of bad breath.
So, the question here does not only stand for how long you should brush your teeth, but also what other things you need to do after you've done so.
Is flossing an important part of mouth care as well?
If you think that you are brushing your teeth correctly and with the appropriate amount of times a day and it's fine—think again. According to Dr. Ryan Dodge, a practicing dentist at the Howell Comprehensive General Dentistry, flossing should be a regular part of mouth cleansing just the same as brushing your teeth.
As per Dr. Dodge, flossing is some kind of a finisher when it comes to brushing. In fact, there are certain areas in your mouth that your toothbrush cannot reach and this is where the flossing is effective.
It is important to clean in between your teeth once a day with floss, floss picks, or a water flosser to eliminate tooth decay–causing bacteria that harbor between teeth where a toothbrush cannot reach."
What if I don't have a floss?
Fortunately, there are certain alternatives to regular flosses and one is a water floss. The water floss is a good option for people who are not comfortable in flossing in between all of the teeth. In fact, a water flosser is able to reach areas of the mouth that cannot be reached by a floss, too (if you find it difficult to reach with your hands using a regular floss).
Read: Easy Natural Remedies to Fight Bad Breath
How do I correctly floss?
Since flossing is dependent on how you floss in between each tooth, there is a way in finding out whether or not you are flossing the right way. Dr. Luepke says that there is a "sign" if you are flossing correctly.
Flossing is by tooth, so it is not that time-dependent. If [the floss] is not waxed, wait for the squeak, and then mouthwash 30 seconds."
So, in order for you to ensure that you have healthy teeth and gums, you need to be aware that it is not just the length of time or how long you brush your teeth, instead, you also have to factor what you do other than brushing in.
Other reminders and tips for better oral hygiene
Now that you are aware of how long you should brush your teeth and other things you should do to ensure that you have good oral hygiene, you need to know other things that can keep your mouths clean and free from any underlying dangers.
According to Dr. Dodge, it's not just about how you cleanse your teeth between meals; how you clean it before you go to bed and when you wake up, it's also important that you know the diet you are consuming as it plays a big role on your oral health.
Eat a balanced diet low on sugary drinks and snacks. And last but not least, visit your dental team twice a year for a cleaning, exam, and radiographs to ensure excellent oral hygiene and to prevent tooth decay and gum disease!"
Brushing your teeth is an important part in keeping your mouth healthy and free from any unwanted bacteria. As a matter of fact, brushing your teeth once a day is not the sole cause on why you are experiencing troubles like toothaches, bad breath, and so on; it can also be because of what you eat, how your oral hygiene is, and how well you clean your teeth.
Read: Nail-Biting Linked To Perfectionism Backed By Science
In conclusion, according to some of the best dentists, the amount of time you should spend in brushing your teeth alone should be two (2) minutes and you should brush at least twice (x2) a day. In addition to that, you must also consider flossing and using mouthwash to fully cleanse your mouth.
Hopefully, you've learned a thing or two on how you should brush your teeth and how long you should because this is relevant information and this can help you avoid problems with your mouth in the long-run.