Some people scratch their heads because of persistent itch; most particularly an itchy scalp or scalp pruritus. An itchy scalp with flaky skin is often assumed to be an automatic case of dandruff, which is always a common problem. However, there are many conditions that can cause a dry and itchy scalp.
Ringworm, dermatitis, eczema, sebaceous cysts, a fungal infection, swelling, redness, balding or damaged hair, psoriasis, poor hair care, poor diet and stress or excessive anxiety, and even a viral or bacterial infection are caused by an autoimmune condition and can all be causes of the scalp itchiness.
Read: Dandruff Problems? Enough Of Those Anti-Dandruff Shampoos And Go Natural
Using harsh shampoos and other chemicals to hair might dry it out, make it frizz, and can make the problem worse. Common treatments are usually in some form of antimicrobial or keratolytic therapy, as well as steroids and special diets.
If the urge to itching scalp is tolerable, then you have to give it a serious thought. Find a cure immediately; make sure that it won't k**l your hair as it treats the itch.
Figure out the cause of your itchy scalp first then. After doing so, try the following home remedies to soothe it:
Shampoo scrub
One of the most basic things to do is a good old shampoo scrub that has been formulated for whatever problem is causing your itchy scalp. Ketoconazole, zinc pyrithione, and salicylic acid have all been proven to help and actually take over the itch problem, embedding deeply from its roots.
Tea Tree Oil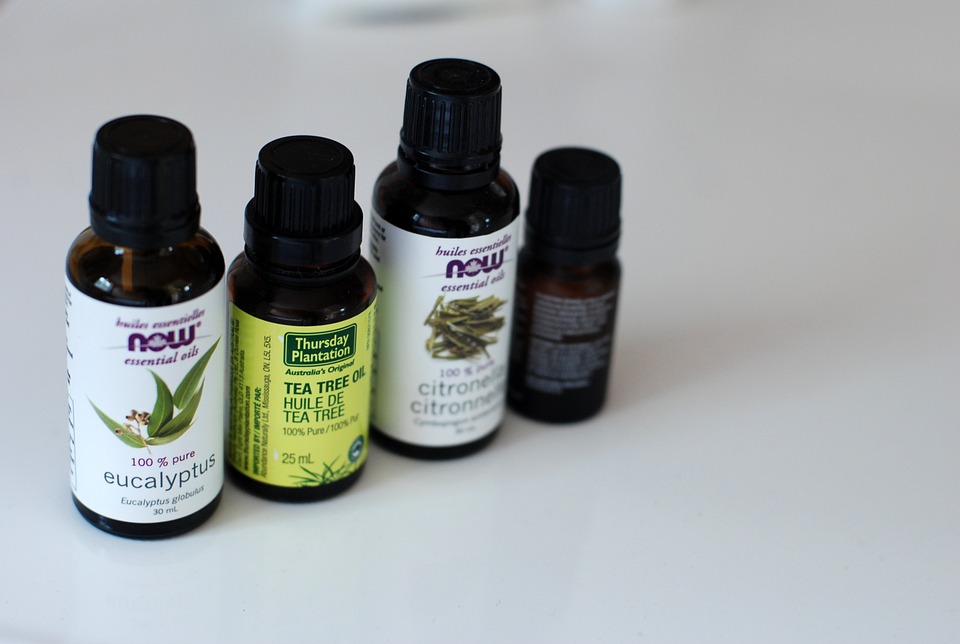 This is an amazing essential oil also known as melaleuca. It provides antioxidant benefits and is antimicrobial, which means it has the ability to fight bacteria, viruses, and fungus. Numerous studies have shown that tea tree oil contains a powerful natural antifungal, antibacterial properties, and anti-inflammation. These include seborrheic dermatitis which ultimately helps with the healing process.
Read: Cleopatra's Plant of Immortality: Aloe Vera
There's a study wherein 5% of tea tree oil was mixed with a shampoo and was used on subjects who have dandruff. Surprisingly, an improvement of 41 percent was reported by those who used the tea tree oil shampoo. It helped relieve the itchiness and with dandruff itself.
Using Tea Tree Oil:
Add 10 to 20 drops of tea tree oil to a one-half cup of baby shampoo and use it continuously until the condition of the scalp improves.
You may also dilute two or three drops of tea tree oil in one tablespoon of vegetable oil and massage the mixture onto your scalp.
Aspirin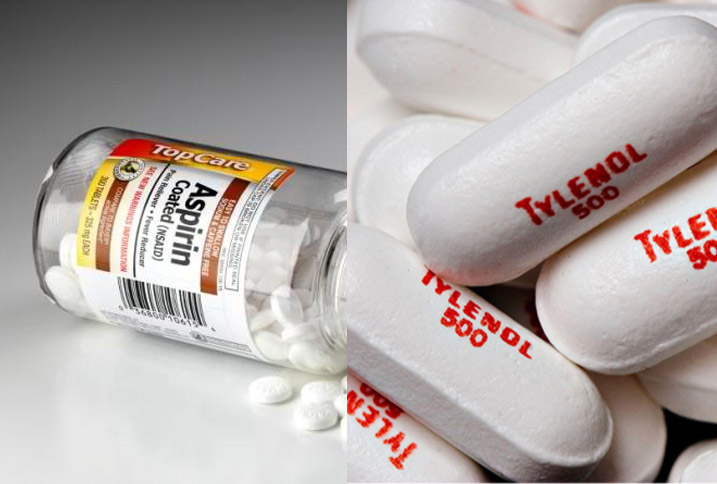 Salicylic acid is one of the many primary compounds found in aspirin that is responsible for its anti-inflammatory properties. In addition to that, salicylic acid is also found in many anti-dandruff shampoos. Salicylic acid works by helping get rid of the scaly skin and loosening flakes so they're removed.
One study showed that a shampoo containing salicylic acid was similarly effective as a prescription medication in treating seborrhoeic dermatitis and dandruff.
Using Aspirin:
For an easy dandruff remedy, try crushing two tablets of aspirin and adding the powder to a handful of shampoo before washing your hair.
Aloe Vera Gel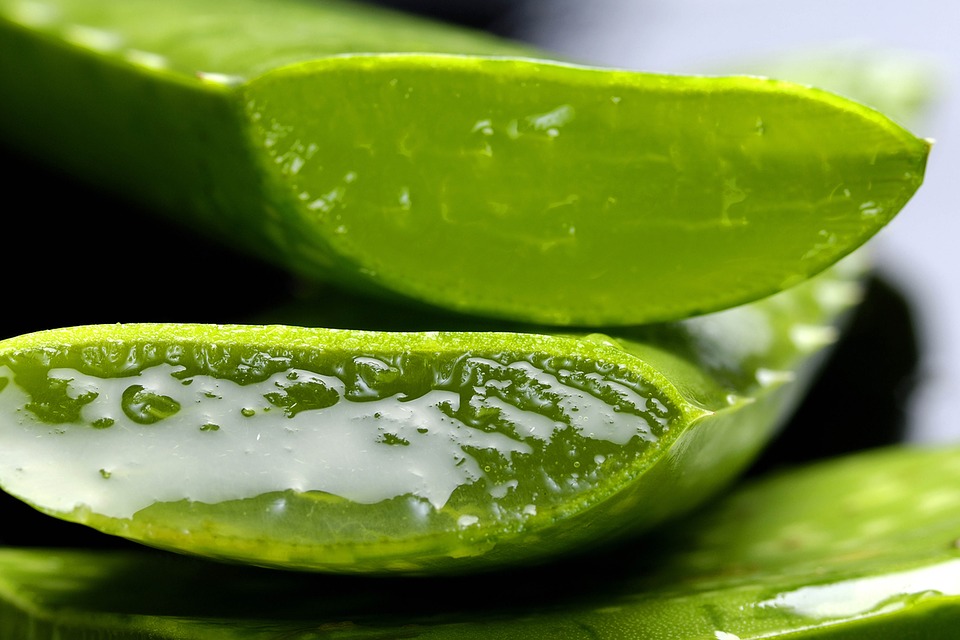 Aloe Vera is soothing and relaxing. It has antipruritic properties which means that it can relieve itching. It has glycoproteins in it that moisturize well since they're great lubricants; furthermore, to be a protective agent. When used often, you will notice immediate relief. Aloe Vera gel also has antibacterial and antifungal properties to treat scalp against fungi and yeast.
The enzymes in Aloe Vera gels also exfoliate dead skin cells. The amino acids found in it facilitate the growth of healthy tissue. You can apply the gel directly to your scalp or add it to your shampoo; use it daily. It can give a cleaner scalp and shinier hair.
Using Aloe Vera Gel:
Spread some fresh Aloe Vera gel onto your scalp using your fingers.
Allow it to sit for 10 to 15 minutes and then wash your hair with a mild shampoo
Sesame Oil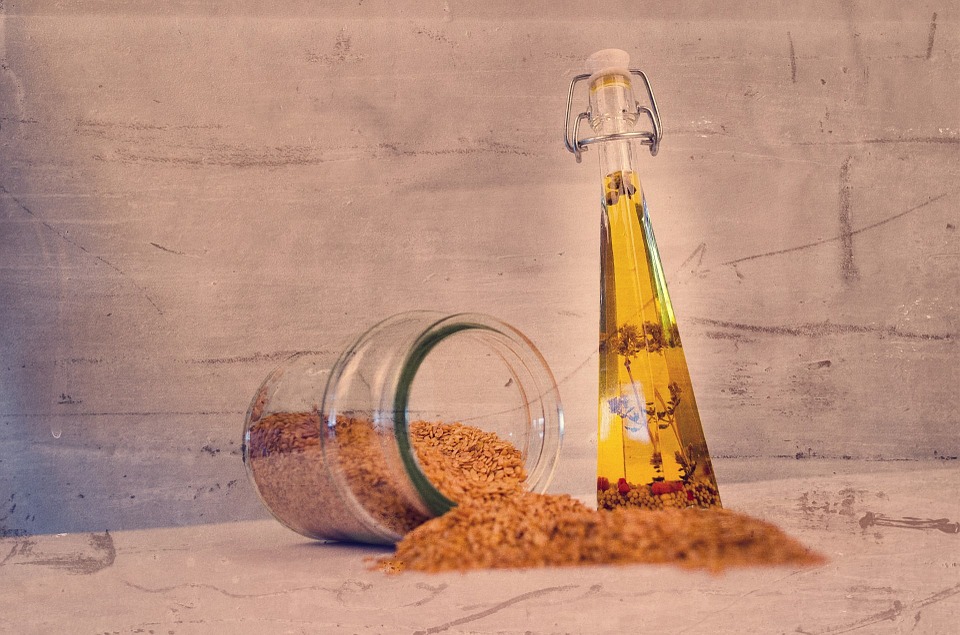 Sesame oil may be a remedy to scalp dryness as it can relieve the itchiness. It has soothing and tranquilizing properties since it is highly moisturizing, healing, and lubricating. Sometimes, when heat like sunburn, damages your hair follicles, sesame oil can come to rescue and work as a coolant functioning from within.
It locks the moisture in our scalp and thus, prevents dryness. If your itchiness is due to lice, then also sesame oil can help you because of its anti-bacterial properties.
Using Sesame oil:
Heat it so you will apply it warm onto your scalp.
Massage your scalp with the concoction before going to bed each night. For best results, massage the scalp with your fingertips for at least 10 minutes, wrap your head in a hot towel, and leave it on for about 10 minutes before going to bed. When this oil remains on the scalp all night, it provides optimum moisturizing.
Shampoo and rinse your scalp and hair thoroughly in the morning. Continue this treatment to ensure better, fresher, and healthier hair.
Coconut oil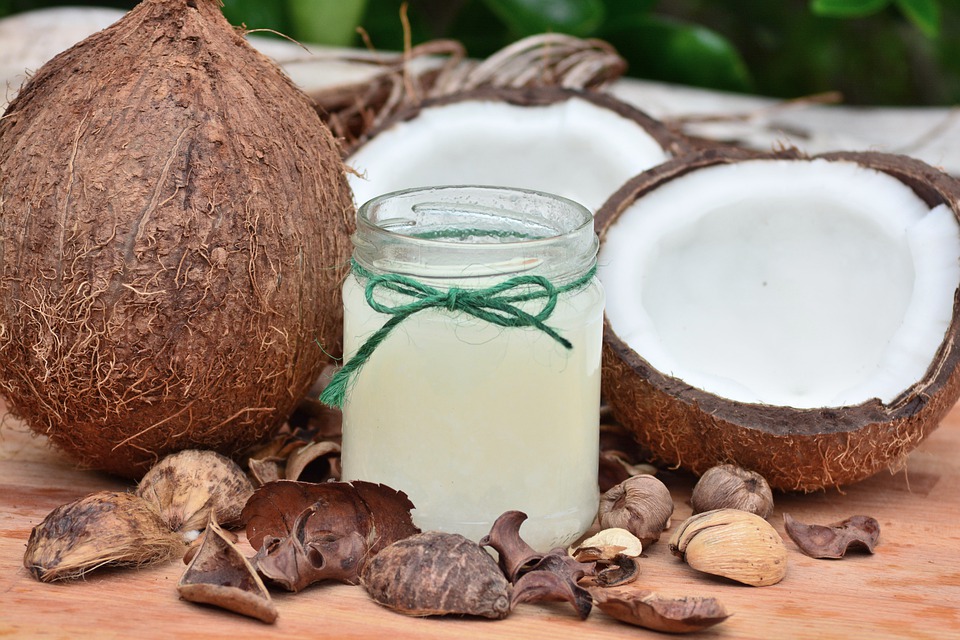 Coconut oil is very hydrating. It's also an anti-fungal, so if a fungus is the cause of your itch, this may work. It creates a barrier that helps keep skin moisturized.
Using coconut oil
Warm it for about 10-15 seconds before using. Massage it gently onto your scalp and let it sit for 15 minutes before rinsing.
You may also rub a little coconut oil onto the scalp after washing your hair. Leave it on for at least half an hour and then wash it out with a perfume-free shampoo. Follow this simple remedy two to three times a week.
Bananas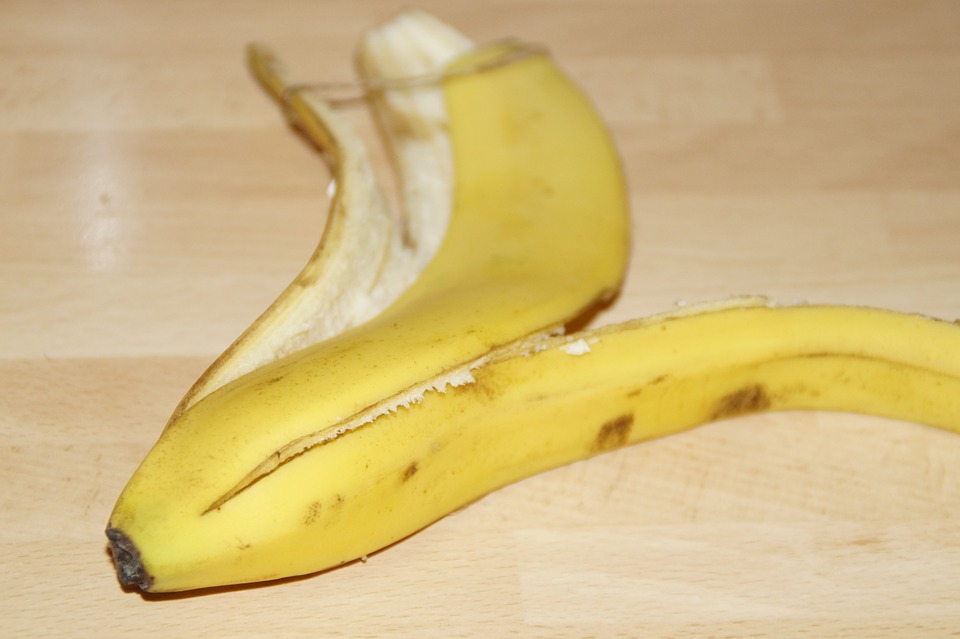 It doesn't only provide an abundant amount of Potassium, it can also be used to treat an itchy scalp. Bananas will soothe you while also conditioning your hair. The nourishing and moisturizing properties in bananas will also reduce flakes, dandruff, and inflammation.
Using bananas:
Simply mash two bananas and mix them together with one ripe avocado.
Apply this mixture to your scalp.
Let it rest for half an hour and then rinse properly.
Witch Hazel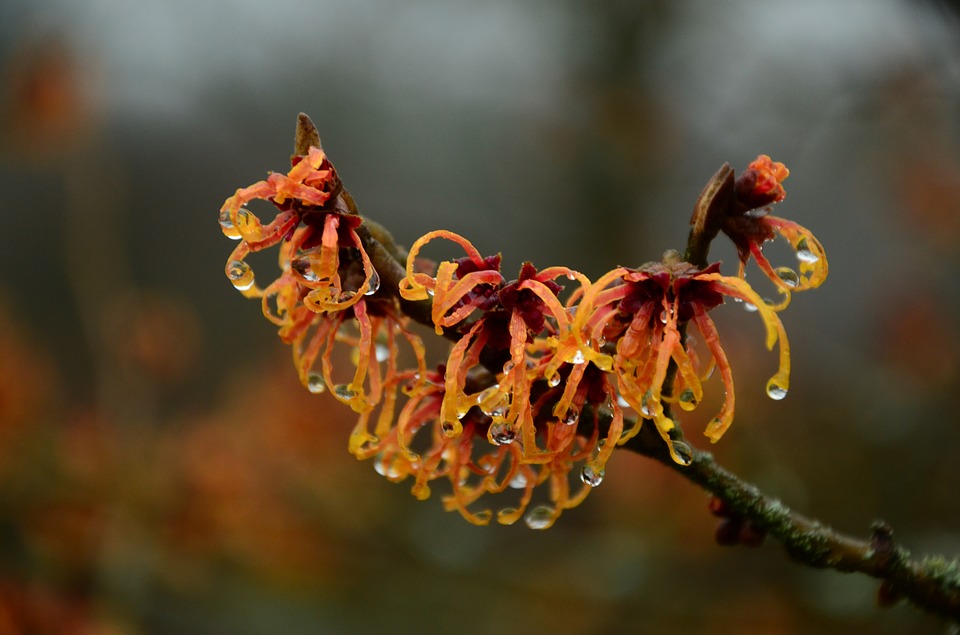 Witch Hazel is a natural astringent that can help relieve an itchy scalp. This herb is beneficial and can soothe your scalp in a matter of days. Use it accordingly or mix it with other hair products you use.
Using Witch Hazel:
Mix one part witch hazel with two parts water;
Pour the mixture onto your scalp and massage thoroughly and let it rest for 10 minutes
Wash, rinse and remove it thoroughly.
Jojoba Oil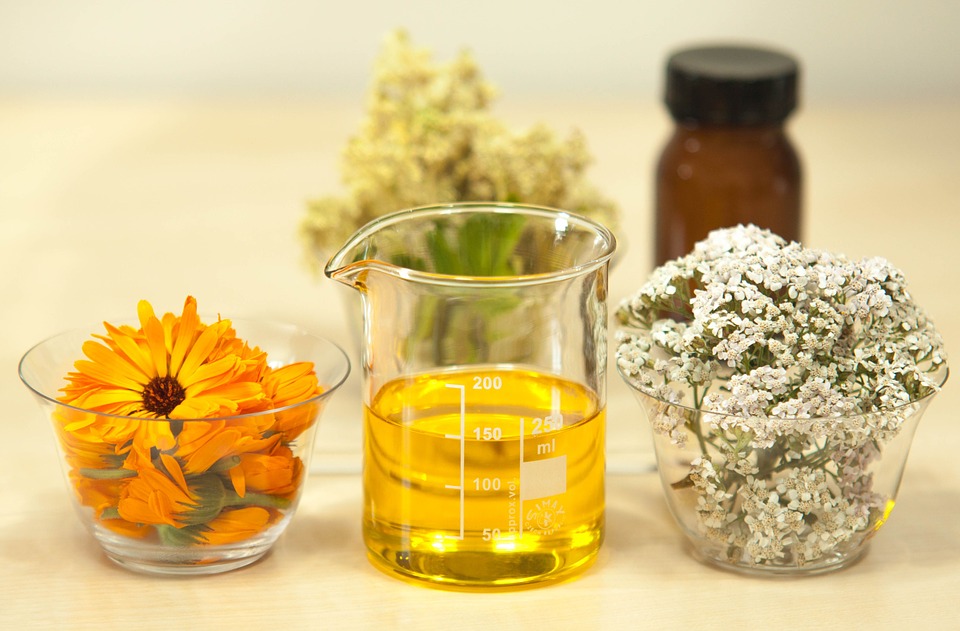 Jojoba oil is a great natural moisturizing treatment to relieve a dry and itchy scalp. The molecular structure of jojoba oil is closest to that of our own natural oil or sebum, which makes it a very effective rejuvenating and hydrating treatment.
Using Jojoba oil:
Massage a small amount of jojoba oil onto your scalp for a few minutes before going to bed and leave it on overnight.
In the morning, wash your hair with a mild shampoo.
Do this once or twice a week for maximum and optimal results
Some More Tips to Reduce Itchy Scalp
Buy a*****l and chemical-free hair products especially the shampoo that you use daily. You should also avoid applying chemicals to your hair so select products with little chemical composition in it.
Dry your hair properly and thoroughly every after washing it. Do not tie up your damp hair; it will lead to residue buildup on your scalp.
Brushing your hair regularly because can help in the proper blood circulation which essentially means healthier hair and scalp.
Be attentive to your diet to prevent itchy scalp. Poor dietary habits lead to a dry and itchy scalp as well as dandruff. When you don't get enough essential fatty acids, especially omega 3, you may suffer from dry skin.
Drink plenty of water to keep yourself hydrated. Lack of water in the system can result to dry skin.
Take vitamin E to cure excessive dryness; it is a very important nutrient for skin health. This vitamin is present in fatty foods like vegetable oil, wheat germ, nuts, seeds etc.
Stress can also be a contributor to an itchy scalp. Avoid being stressed; exercise daily, do yoga, always be entertained to avoid being stressed.
Read: Easy Natural Remedies to Fight Bad Breath
Don't be humiliated by an itchy scalp even if it may be a frustrating problem. Be decisive with these easy home natural remedies available. Try to follow the discussed tips for a healthy scalp and kiss the itch goodbye. For best results with any of these remedies, follow them like a verse and enjoy a smooth, cool, and fresh crown.