Ever heard of YouTubers earning good amounts of money than your regular day job? I'm pretty sure you've read or heard a story or two but in actual reality, they're true. If you take a look at the top earners in YouTube, you will be seeing a list of people who either does game reviews or unboxing of toys.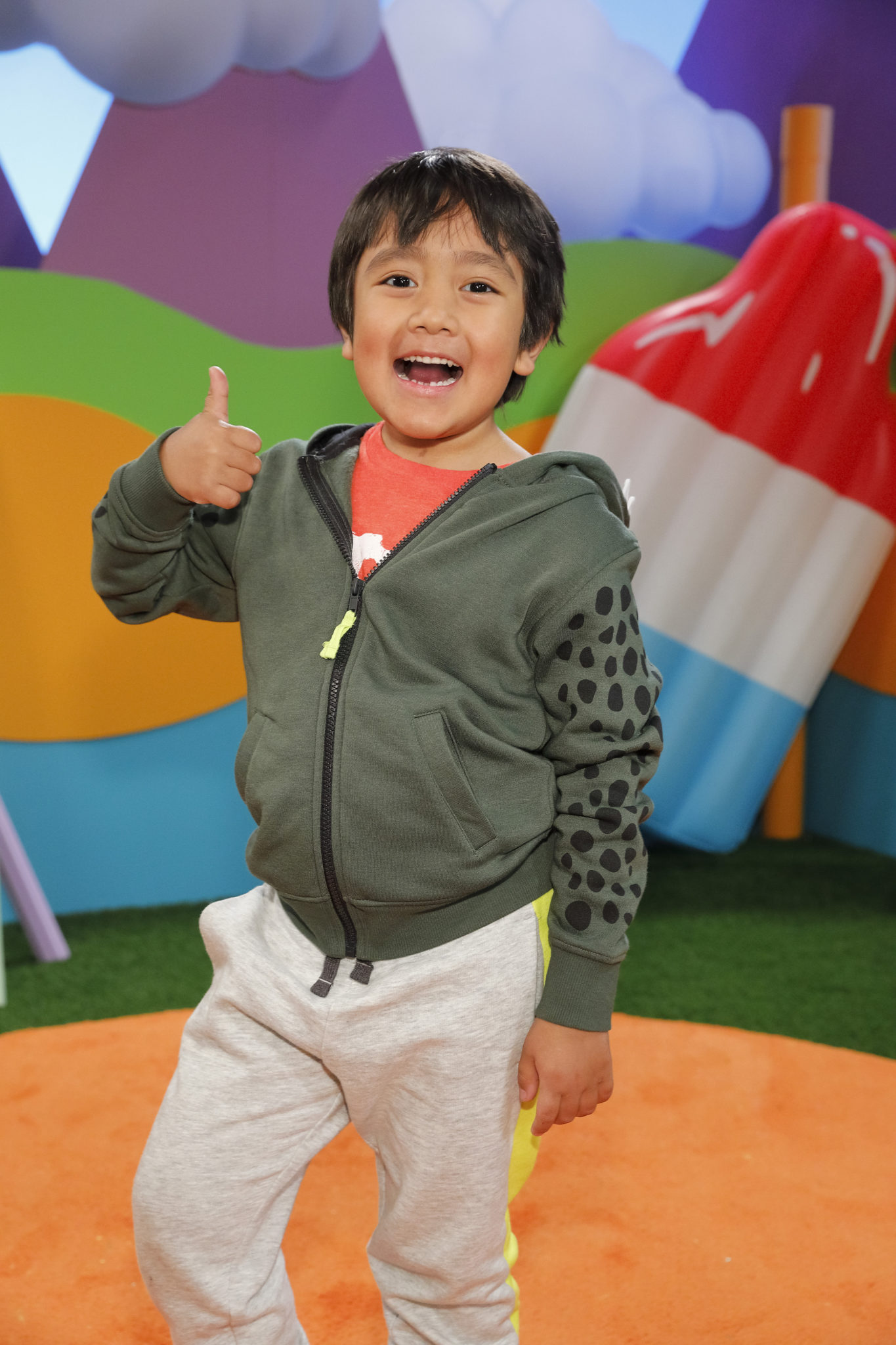 Well, a YouTuber, specifically a 7-year-old onYouTuber, will get a TV show on Nickelodeon where the child will be solving mysteries and will have playdates. The YouTuber, who is known as Ryan ToysReview, is a child who earned $22 million last year, as per Forbes. Now, he will have a TV show because of the fame he made out of YouTube.
Who is Ryan ToysReview?
Before we get to the topic, let us first discuss who the YouTuber is. Ryan ToysReview is a YouTube celebrity who actually earned $22 million in the last year because of his YouTube videos.
He does unboxings and if you don't know what unboxing is, let us discuss it with you. Ever encountered people opening stuff, specifically, toys and it contains millions of views? Well, that is unboxing and people are strictly into it. Unboxing is one, if not the, type of video that is most watched.
Because of the fame he has established for himself, he is now getting a TV show, as lot in Nickelodeon which will start airing this year.
Read: Man Experiencing Abdominal Pain was Found with 100 Nails and 263 Coins Inside Stomach
Ryan doesn't reveal his name in any of his videos even if he is one of the most popular people in YouTube. Well, according to Forbes, he made more money last year than any other YouTuber; this only means one thing – he is one of the richest in the industry.
His show Ryan's Mystery Playdate will be about him and his family with a group of animated friends as they solve mysteries and will hold different playdates.
The show will air on Nick Jr. and will start this year, as per TubeFilter.
When did Ryan's channel get famous?
Ryan has been doing these videos with his parents for quite some time now. They became a hit last 2015 when Ryan unboxed and made a review of a hundred (100) car toys from the movie Cars from Pixar.
This unboxing thing was a series and this actually captured the hearts of the people who watched it – mostly kids.
From that event, Ryan's viewers has grown from thousands, to hundreds of thousands, to millions. Other than unboxing he delved into other type sof videos like digital characters, occasional food reviews, and other more stuff.
Read: Daredevil High Dives and Shows it to Everyone, Leaving Everyone Terrified
Who is Ryan now?
Well, other than being a celebrity and a famous Internet celebrity, Ryan now has his own toy line. More so, he is planning to put himself in the apparel and clothing business for kids because he has over forty (40) international licensing deals to use his image and his name.
Brian Robbins, Nickelodeon Presiden, said that Ryan is a kid who has a lot of opportunities in life.
Ryan is a kid who happens to be on of YouTube's towering giants, with millions of followers who are going to love seeing him and his family on Nickelodeon in a totally new and fun way."
Who wouldn't want to have an opportunity like this? Who would pass this chance up? Even if Ryan is just a 7-year-old YouTuber who wants nothing but fun in his life, it's a great opportunity for him and his parents.
However, people, especially people from the West generally say no or object to parents and guardians making omney from their children through different sources like social media or posting images of them on the internet without their permission.
Insider, one of the leading media giants, made a poll and found that only a sheer 12.5 percent of Americans think that it's just fine for children to make money for their parents. However, a majority of them literally said no as regards this concern.
Read: For Facebook Likes, Man Dangles Baby From the 15th Floor Window
Are you a fan of RyanToys Review? The 7-year-old Youtuber who built his fame online? Would you watch him in Nickelodeon when his show finally airs?
We do hope that Ryan and his family becomes successful in the new TV show they will in Nickelodeon. More so, we are hoping to see the 7-year-old Youtuber to be successful in his endeavors in bringing joy to the hearts of children.