Are you afraid of heights? Do you think you can handle being suspended and above sea and land-level for more than 15 meters? If you think that that's impossible, think again. There are a lot of people who actually grab this risk in order for them to make a living. Some of them become stars and are actually famous because of what they do.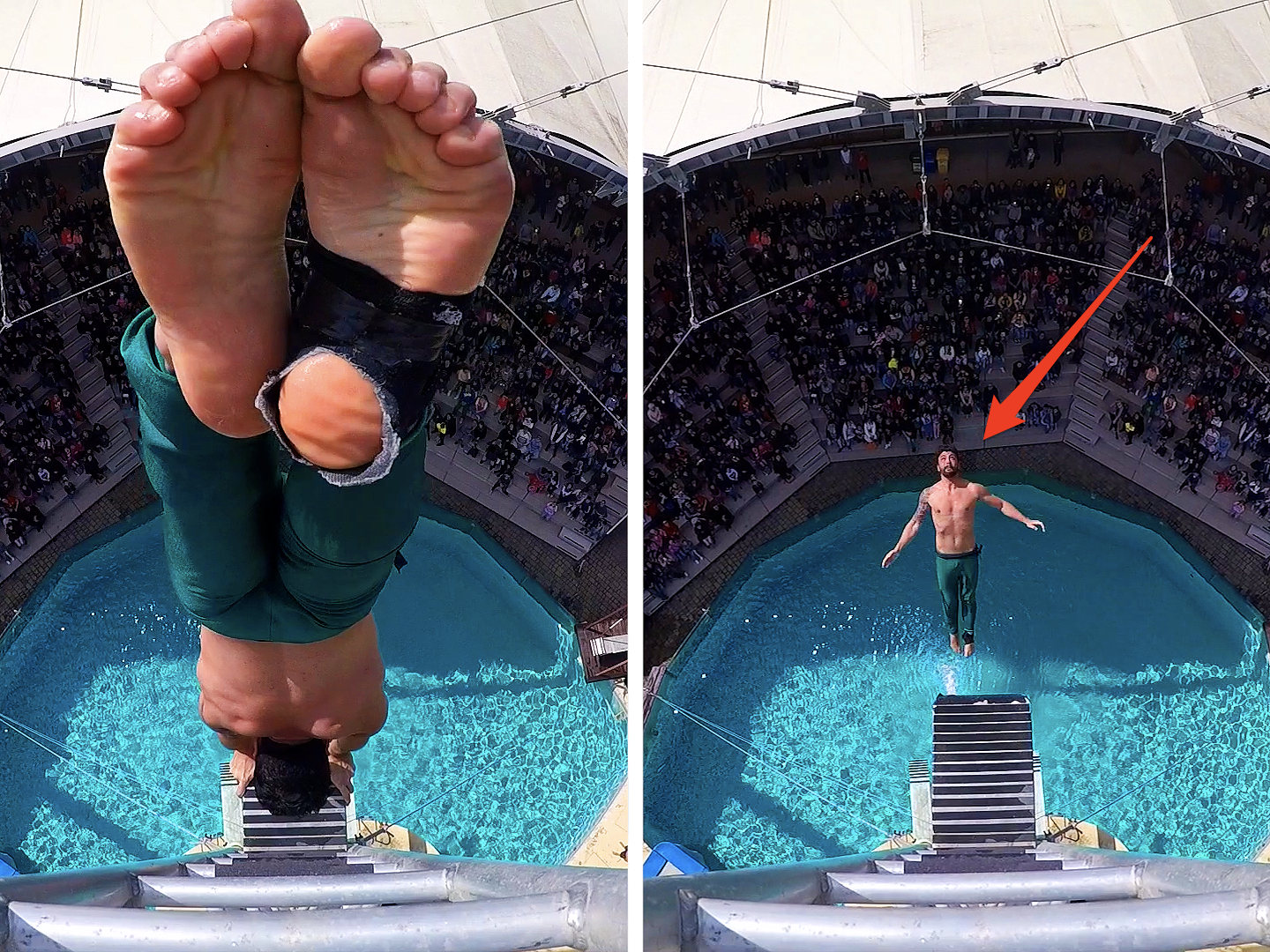 High diving is a current trend and a lot of people are trying it. There are Youtubers who take the risk just for them to provide natural and spontaneous content in their channels. If you are afraid of heights, then this is not for you. Carlos Gimeno, a professional high diver, documents how he does these t********g stunts. He shares this publicly and has become viral which took the souls out of netizens.
Read: Indonesian Family Says Goodbye to Pet Crocodile After 21 Years of Companionship
As for Carlos, the fear of heights is non-existent. As a matter of fact, he does this all out of passion. In his Facebook page, Carlos describes him as a "professional high diver" and an "artist at the House of Dancing Water." This is where netizens can see him doing backflips and handstands while he is 25 meters above on a diving board.
The video that he released was duly noted by People Are Awesome they've shown that they were truly amazed of the art Carlos is doing.
Are you interested in watching his performance You can see what he does here with a view of what he is seeing when he's above sea-level. Carlos began his career when he was 14-years-old, competing with team Spain of trampolining. Ever since, he has been the diving champion on several competitions and events and he even competed in the Red Bull Cliff Diving championships.
In the video, you'll see him perform effortlessly. Match it with the crowd's reaction to his stunts, it's truly sweet to the eyes.
Read: Student Distributed Cookies Made with Love but from her Grandmother's Ashes
A couple of netizens were able to witness his craft and still tried injecting humor into the situation. A couple of comments revolved around Gimeno's tremendous act of bravery, courage, and love of heights.
Can you handle the height while you're reading and watching at home?