A lot of people struggle a lot when it comes to saving money. Some people can't give in to temptation, while some can't just focus on saving because of their mindset that there'll be something to look forward to. Nevertheless, having emergency funds is a relevant thing. You never know when an event would need a bit of your money, right? Filipinos have their own ways on how to save money. In fact, many different budgeting and saving tips are out there; and guess who started those? Yes – Filipinos. In this story, however, we won't focus on those budgeting and saving strategies. Instead, we will focus on one person who was able to save up to half a million. The interesting part about it? His savings were all COINS.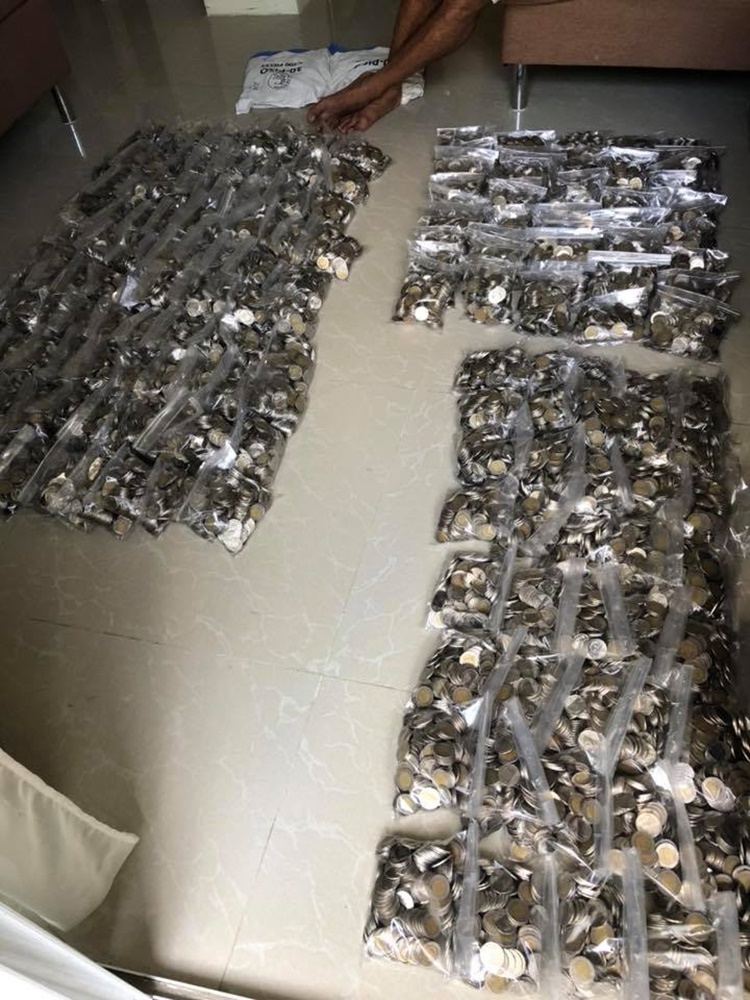 Before we get to that, we all know how difficult it is to save money. As a matter of fact, 52 percent of Filipinos do not have savings. Which automatically puts the equation to 48 percent, having little to grand savings. The figure to top that 52 percent is around 35.7 million people.
Read: Daredevil High Dives and Shows it to Everyone, Leaving Everyone Terrified
A Facebook user, who goes by the name Joselito Edrosolano, managed to obtain fame when he uploaded a video of his savings. Sounds boring? Well, in the video, you will see that Joselito is opening his savings and they were all coins; yes – his savings are up to P500, 000 with his coins.
Joselito said that he decided to create his own version of an "ipon challenge." He stored it in a blue drum container and showed the video how they got out his money inside of that container.
In the video, you will see how the people helping him are busy on gathering his coins. Joselito's money, according to the video, was reported to be almost half a million pesos (P500, 000.00). The exact amount was at P424, 000. If you think this is easy, it's not.
According to Joselito, he started saving up P10 coins just January of this year. In a span of just nine (9) months, voila! He acquired a shimmering value of almost P500, 000. Joselito had a restaurant business and according to him, this is where he's getting most of the savings from this drum.
Read: Thousands of Fish Washed up in the Shore for Fishermen and Residents to Catch
Do you see how much his savings have paid off? In just under a year, Joselito was able to save up to P500, 000 with his coins. Just pure discipline, positive-thinking, and determination, you'll be able to save whatever the amount you want is.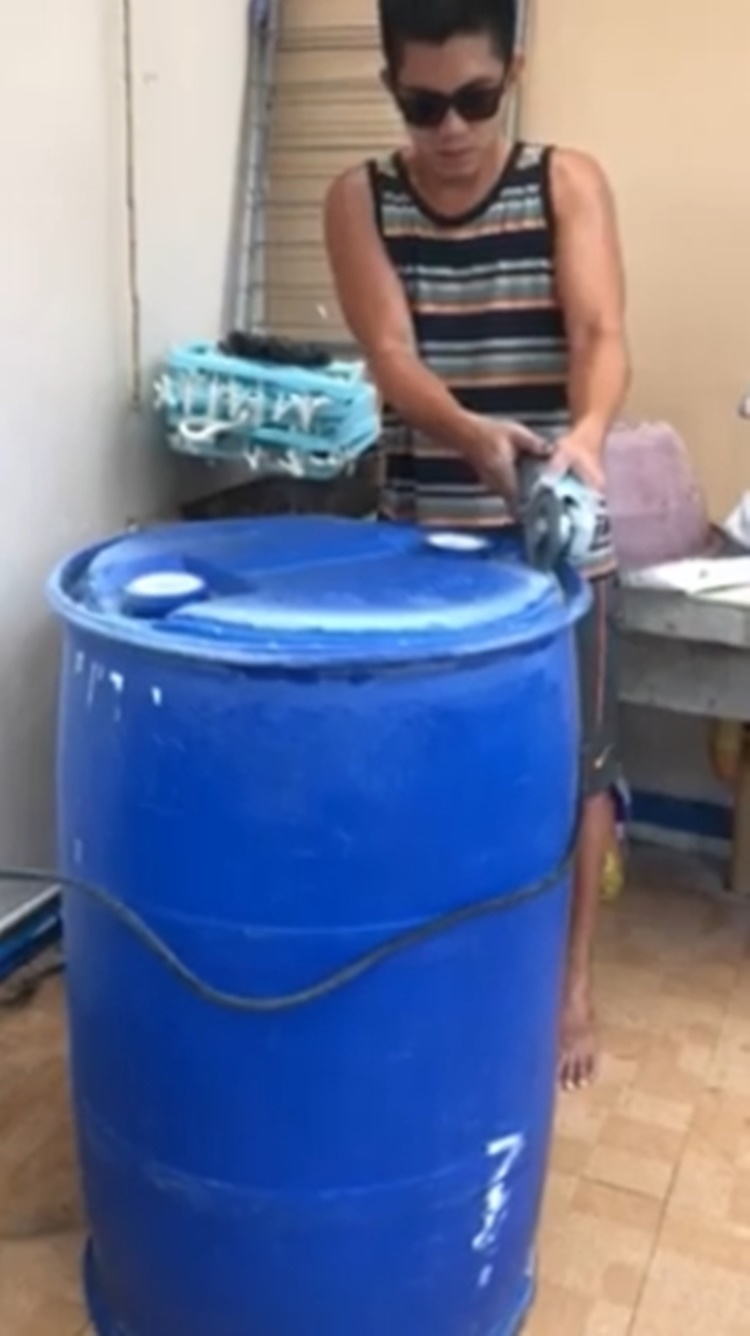 Thousands of netizens enjoyed Joselito's video, while some are skeptical. Some say that it's too good to be true, some say that it might be fake and that it can impose harmful and dangerous environments, especially since it's posted on Facebook.
A few positive and negative comments from netizens came around. After watching Joselito's video, some of the reactions were:
From Gilbert Mijares Esguerra:
mas okay pa barya ipunin kesa may papel kahit magkasunog walang maabo hehhe"
From Julieann Tenerife Palencia:
Kaya pala d na nagrrelease ng coins bangko sentral nasainyo pala huhuhu"
From Tabz Topacio:
kaya mo palang gawin to negz.. kasi pala tambak ka ng barya . 😂🤔pero d naman aabot sa ganyn 😂Ahahhah.."
From JB Jalla:
Posible po kayong makasuhan nyan.
Hoarding ng coins."
As you can see, there are positive and negative comments about the situation. One mention was about violating a law, is this possible? Is hoarding coins not an accepted practice here in our country?
Is this legal in the Philippines?
The Anti-Hoarding of Philippine Legal Tender Coins Act of 2013, says that "hoarding of coins of any denomination is causing an artificial shortage of small denominations of currency in the country." This means that it's currently being seen as a reason for the lack of change in various establishments and businesses that are operating. In addition to that, it's also somewhat suspicious because you would think where all of these coins are coming from? What type of business and negotiations are you doing to arrive at this amount of coins?
In the event that you violate this, you may face imprisonment of up to eight (8) years. The fine will not be more than P300, 000. Small amount for Joselito's savings, right? But P300k is still P300k. Furthermore, coins will be confiscated and forfeited by the government for national purposes.
Read: Student Distributed Cookies Made with Love but From her Grandmother's Ashes
Imagine having savings that are six figures. Wouldn't you be thrilled and surprised? The only thing that's quite bothering is the fact that he saved up using coins. Not only is it difficult for Joselito to gather up, make everything bills, and to make transactions with it, it's also not being favored by the government because of the fact that it might be one reason why there is little-to-less change operating in the whole of the country.
Source: PhilNews.Ph, Pixelated Planet