What would you do if you win the lottery? An astounding amount in millions would be right in front of you. I know what you're thinking; a lot of things are running on your mind now, right? A lot of things to do, a lot of places to go to. Imagine if you win the lottery without you even knowing it? Wouldn't that be music to your ears? Well, a U.S. couple finds out that they apparently won the lottery by finding their discarded lottery ticket.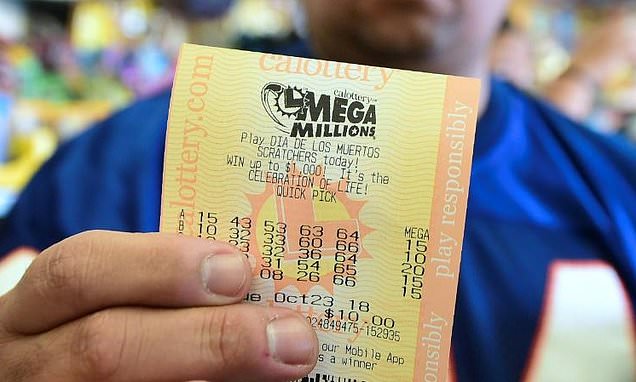 One couple in Louisiana had been instant millionaires after finding that they have a long lost-winning lottery tickets with only two (2) remaining weeks to claim it. Hadn't it been for Thanksgiving preparations, they wouldn't have found it.
Read: Researchers Say That Forgetfulness Is A Sign You Are Unusually Intelligent
Tina and Harold Ehrenberg was able to find a $1.8M lottery jackpot ticket that is being held in the Southern US. The date of the lottery? Well it was a few months back because it was a June 6 Lottery Lotto draw.
Tina said that they were cleaning up for Thanksgiving. Family and relatives were coming over when they found out that they had lottery tickets they were not able to scan.
We have family coming into town for Thanksgiving, so I was cleaning up the house and found a few lottery tickets on my nightstand we hadn't checked."
When they did find the tickets, they immediately got onto the Lottery's website and found out that one of the few tickets they discovered were winning tickets. They saw that one of the tickets matched the winning combination and double-checked whether or not they're rightful of the jackpot prize.
Read: Viral: Smart Dog Crosses the Streets Better than how People do
Fortunately, they were able to claim their jackpot prize despite it being on a 180-day limit of claiming.
Tina told Louisiana Lottery that they're not planning on purchasing something big and extravagant; they don't have plans on going on expensive trips; they're going to live their lives normally and that they'll just put what they won away for their retirement.
We don't have any plans to buy anything crazy or go on any big trips."
After federal and state taxes, they were able to settle on a $1, 274, 313 prize. They became instant millionaires after this and the couple couldn't be more ecstatic with the news they've made for themselves.
Read: Daredevil High Dives and Shows it to Everyone, Leaving Everyone Terrified
What would you do if you won the lottery? It is truly life-changing and it can take a positive steer in your lives.