When our ancestors see meteors in the sky, it was always accompanied by superstitions that were associated with gods and religion. Oftentimes, people also believed these to be gifts from angels; for some, it was just something that fell from thunderstorms.
Meteors, in scientific terms is a small body of matter or a particle that was broken off in a glowing hot rock as it enters the Earth's atmosphere at extremely high speed.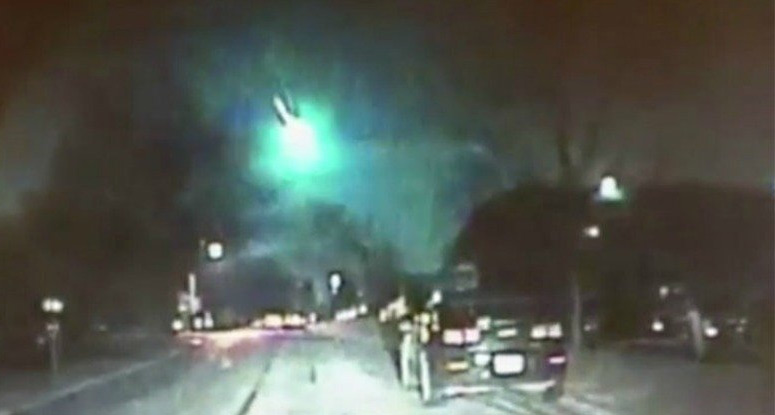 It was 1:31am of Monday morning, February 6th of 2017, when the so-called meteor, that was seen flaming came like a splash across the dark sky of the Midwest. There were reports that the meteor might have ended up in Lake Michigan where it was momentarily spotted on radar near Sheboygan and Manitowoc, Wisconsin. It wasn't much clear if it hit Earth or if it burned out in the skies.
People from Wisconsin reported hearing a sonic explosion which defines that a meteor enters the atmosphere.
The American Meteor Society said that the approximated trail was visible from Wisconsin, Michigan, Indiana, Illinois, New York, Ontario, Kentucky, Minnesota, and Iowa.
The Oshkosh Police Department corroborated that people in the Oshkosh area reported that they heard a loud boom. Another source says that it shook their building and even the houses in the nearby areas.
Bob Bonadure, Director of Milwaukee Public Museum, reported that a meteor that hit the sky last Monday morning is a sort of rare incident. He said that when the meteor exploded, it suddenly turned into green. He also added, "Making that green color, would mean that it has a lot of nickel inside of it. This is a hefty rock, a heavy metal rock."
The meteor was estimated to have been a size of a basketball. People have seen it from Wisconsin to Illinois to Indiana to Minnesota. If you try to imagine, the meteor wasn't that big but it was seen from the different parts of the United States and with that, we can clearly say that it is a very colorful and rare phenomenon.
The social media generated comments pointing out reactions from apprehensions to excitement. Seeing such creations is awesome but of course, we can't easily erase the fear that it might cause disasters and catastrophes to our modern world.