You buy shoes so you can wear them, right?  But what if it costs so much that you actually think about wearing them after buying?  If you think that shoes are just what they are, think again.  You may have encountered shoes that are worth so much but you won't believe these shoes.  We will share to you five (5) of the most expensive sneakers in the whole world that we have found.
Air Jordan 11 (BLACKOUT)
Price: $11, 267 = P507, 015. 00
Yes, as of the moment, the price is what you see in your screen.  This pair is considered to be one of the most expensive out-of-the-box Jordan's ever.  First photos of this pair started to pop out in early 2012 and it made sneakerheads insane.  Someone just spent 11 THOUSAND DOLLARS to buy it.  Imagine buying shoes that are worth grocery for like 2 years.
Nike Air MAG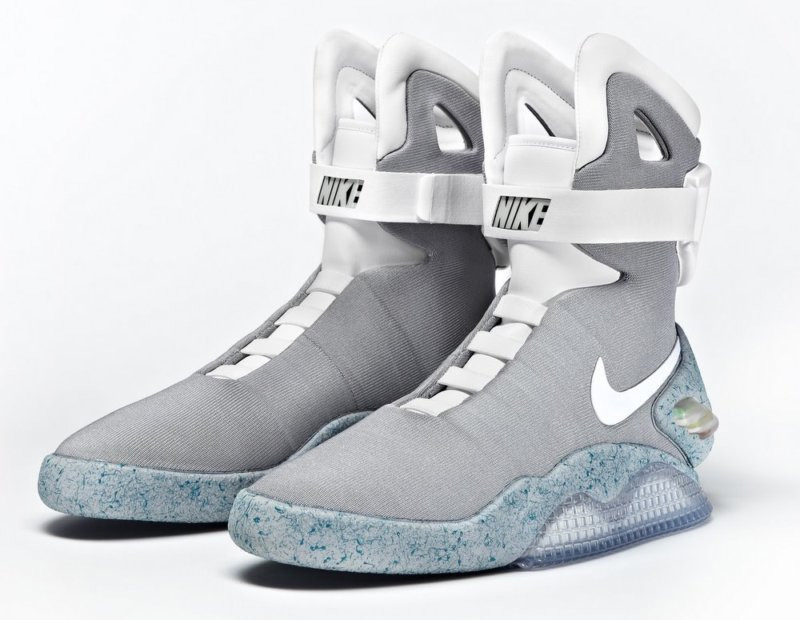 Price: $37, 500 = P1, 687, 500.00
I am pretty sure that you've heard about this one if you're a fan of Back to the Future.  Well for all of you fanatics, here you go.  The replica of the fictional boot that Michael J. Fox wore on the movie.  Rapper and R&B artist Tinnie Tempah is the first one to handle these and paid for a very sweet price for it as well.  He bought it in an auction.  If we are to convert it in PH Pesos, well it's ridiculous for us to buy shoes worth P10, 000… How much more if we are to buy this pair, correct?
Gold-Dipper Nike Dunks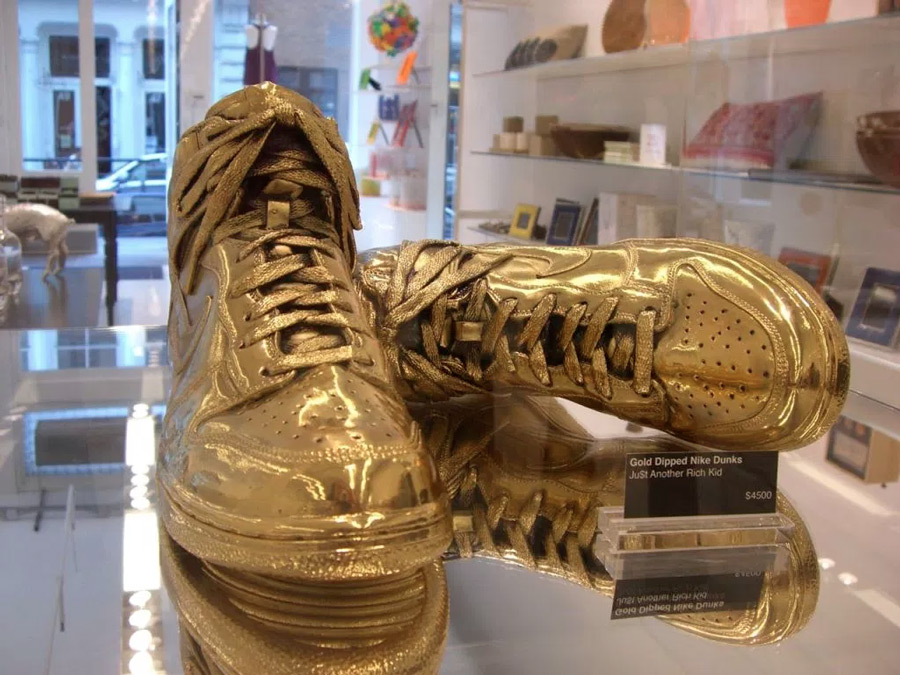 Price: $6, 000 = P270, 000.00
Ever heard of Nike Dunks?  It's pretty popular in the sneaker world since it is one of the few considered-to-be ancestors of what we have now in 2016.  Artist Kenneth Courtney bought five pairs of Nike Dunks.  He bought it but not the regular Dunks you see elsewhere.  He bought gold-dipped dunks and showed it off to the whole world each being 24K and being worth $6, 000.
Bronze Air Jordans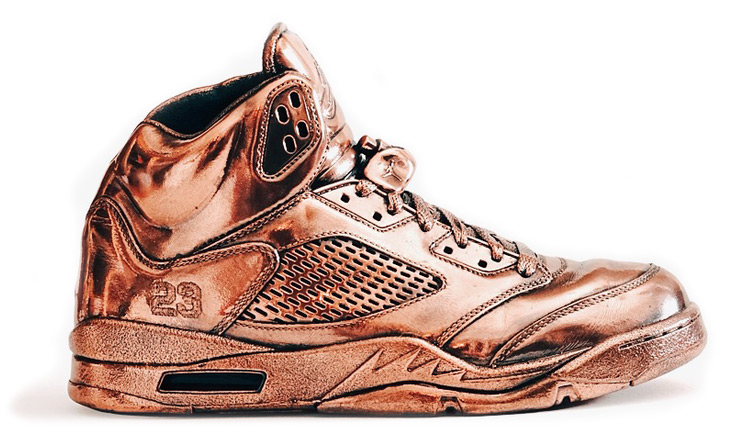 Price: $2, 250 = P101, 250. 00
I don't know what the hype on submerging shoes in different elements but this Bronze Air Jordans were bought for more than two thousand dollars.  Artist MSenna created  sculpture renditions of three Air Jordans and sold each for around 2K dollars.  It's actually considered to be vintage-y because of its color and its style so it became somewhat like an artifact but hey, you have a bronze pair of shoes you cannot wear?  Think about it.
Diamond Encrusted Air Force 1 SOCAL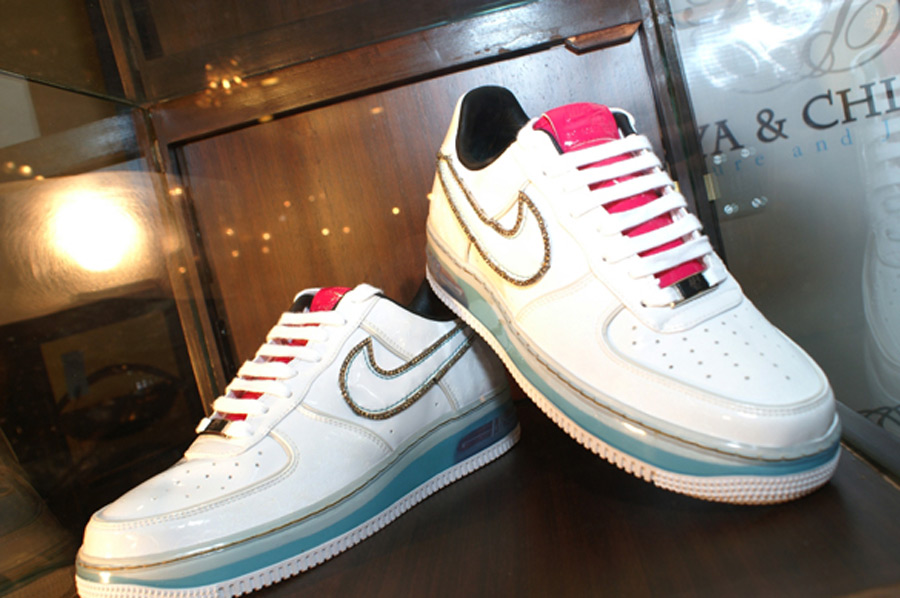 Price: $50, 000 = P2, 250, 000.00
Now we're talking stones.  This pair was concocted by rapper Big Boi and was known for his love for shoes and jewelry.  He took the two, combined what he loved the most and voila, created a pair that tailor-fit his wants.  2 million pesos for shoes, if you can afford it, why not, right?
So these are just some of the most expensive sneakers you can find in the world that are totally ridiculous.  Imagine buying even one of these pairs and having to walk a dirty asphalt road or imagine having it wet from the rain or mud or people who step on you.  Imagine that if you bought at least one of these, are you going to wear them?