California couple, Ashley Schmeider and James Sisson, didn't want a customary kind of wedding when they decided to get married.
They tried to contact Charleton Churchill, an 'adventure wedding photographer' based in California and told him that they wanted a bit of a different kind of wedding.
Schmeider proposed a tropical site but Churchill, being an extra creative individual, had a different idea; and what she suggested? – to have it done at Mt. Everest instead.
Churchill, on the other hand, always wanted to photograph a wedding at Mt. Everest Base Camp and according to him, he had tried it with another couple in 2015. Unfortunately, the Nepal earthquake sent him back. Their wedding photos are epic and these are most incredible wedding photoshoot you'll ever see.
Sisson, 35, and Schmeider, 32, spent 12 months planning and training for the journey. They didn't even have time to stroll through Nepal when they arrived early March. The Base Camp sits at an altitude of more than 5000 metres.
The couple bravely took 3 weeks to reach the 17,000-foot-high Base Camp Everest. When they reached the camp, they finally said their vows ignoring the freezing temperatures and deep snow. In addition,  they had to deal with severe altitude sickness and food poisoning beside the cold; they exchanged vows in the front of the famous Khumbu ice-fall, and with the stunning Nuptse Face in the backdrop.
Churchill said, "Ashley is a tough girl who crushed it on the mountain trail and maintained a great pace. James is a great man who took care of Ashley, always looking after her needs."
Churchill said that the hardships that the three of them have encountered to attain the epic photographs is inevitable, and it's true to say that there was no glory without suffering.
Photos from Instagram of Charleton Churchill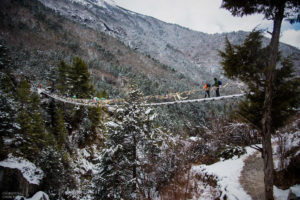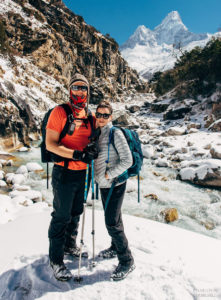 By looking at the photos, you can say that every sweat and effort made for this event was all worth it.
According to Churchill, "It's one of the most epic and beautiful locations in the world that's difficult to get to and nobody have done it before."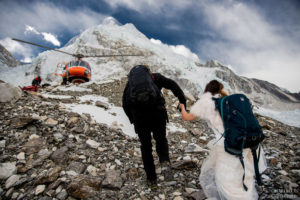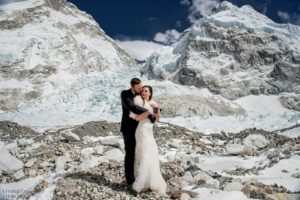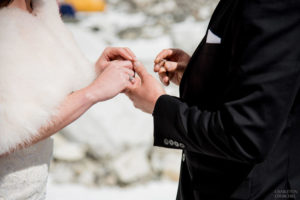 Churchill added that adventure weddings aren't too familiar and he's in the position to lead the niche.
Find out why this couple's marriage is a big blast and is truly a memorable one through the Instagram photos of Churchill.
All Photos from Instagram account of Charleton Churchill: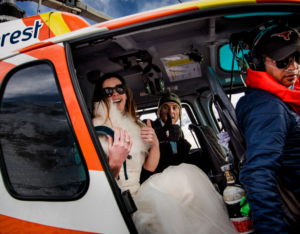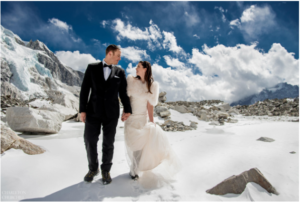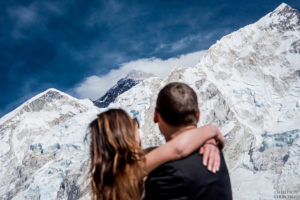 It is really true that "love can move mountains" and in their case, it possible that they wanted to climb them as well.