A heartbreaking news from Nepal – an experienced Swiss Alpinist Ueli Steck was found dead on Sunday morning on Nuptse after he fell in the Everest region 1,000 meters from a ridge during preparations to climb the world's highest mountain.  He was 40 years old.
Steck is popularly known as the "Swiss Machine" in the mountaineering world for his unbelievable speed in the mountain.  He is also known as one of the more renowned mountaineers of his generation.  He was in the Himalayas to attempt a traverse of Everest and Lotse without supplemental oxygen. He planned to climb Everest via the Hornbein Couloir, which has never seen a repeat since its original 1963 ascent.
The complete traverse has never been done before.
While Steck's cause of d***h has not been released, his body was recovered from the site of Western Cwm, a peak adjacent to Everest and is being brought to Kathmandu.  Steck practiced active acclimatization; instead of sleeping in camps high on a mountain to adjust to the altitude, he would complete training climbs to high elevations during the day then return to base camp to sleep.
Steck's family said the exact circumstances of his d***h were still unclear.
"The family is infinitely sad and asks that the media refrain from speculating about his d***h out of respect and consideration for Ueli,"  said in a statement on Steck's website.
"As soon as reliable information about Ueli Steck's d***h becomes available, the media will be informed,"  they continued.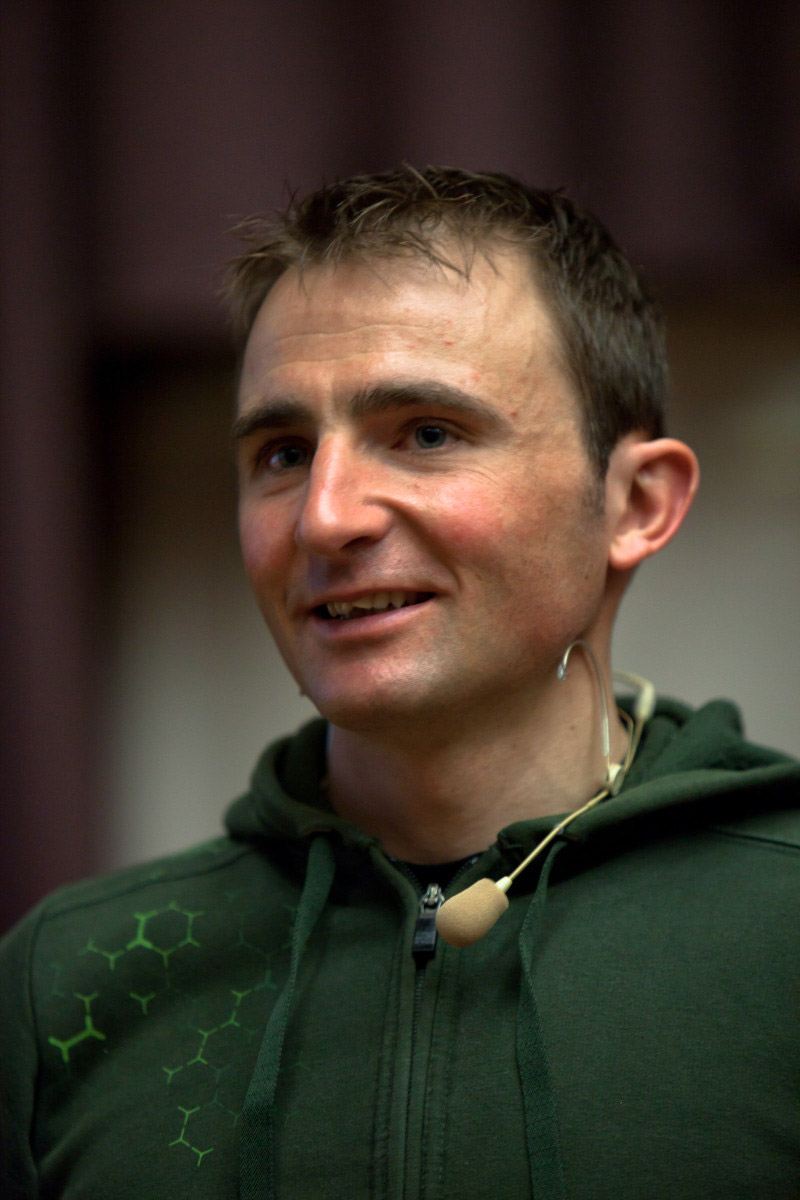 It's assumed that Steck was on one of these training climbs when the accident occurred.  He was climbing alone because his partner for the traverse, Tenji Sherpa, was recovering from frostbite. It was the first d***h of the Everest season.
Ueli Steck was one of the greatest alpine climbers of all time.  He climbed Everest without supplemental oxygen, he set the speed record on the Eiger multiple times, most recently in 2015 in just 2 hours, 22 minutes, and 50 seconds.
In 2009, he won his first Piolet d'Or for the first alpine-style ascent of Tengkampoche's North Face with partner Simon Anthamatten. In 2014 he won the prestigious mountaineering award again for a solo ascent of the South face of Annapurna. In 2015 he climbed all 82 of the 4,000-meter peaks in the Alps in just 61 days.
Along with other European climbers, Steck was involved in a brawl with Sherpa guides over fixing ropes in 2013.
Last year, Steck and another German climber discovered the bodies of two famed American climbers, Alex Lowe and David Bridges, who were swept way in 1999 by an avalanche during their attempt to scale the world's 14th highest peak, Shishapangma.
Hundreds of climbers gather at Everest base camp during the March-May climbing season as they prepare to climb the 8,850 metre (29,035 feet) Everest summit.
He is survived by his wife, Nicole and Steck left this world with a legacy and a lesson to everyone – you don't let fear get the best of you because if you do, you won't be able to live your life to the fullest.