The MTV scheduled last Sunday night's Movie and TV Awards as the year's biggest party. It is also the first time that it made a new policy of breaking down gender barriers in its new format as men and women completed jointly in the acting categories.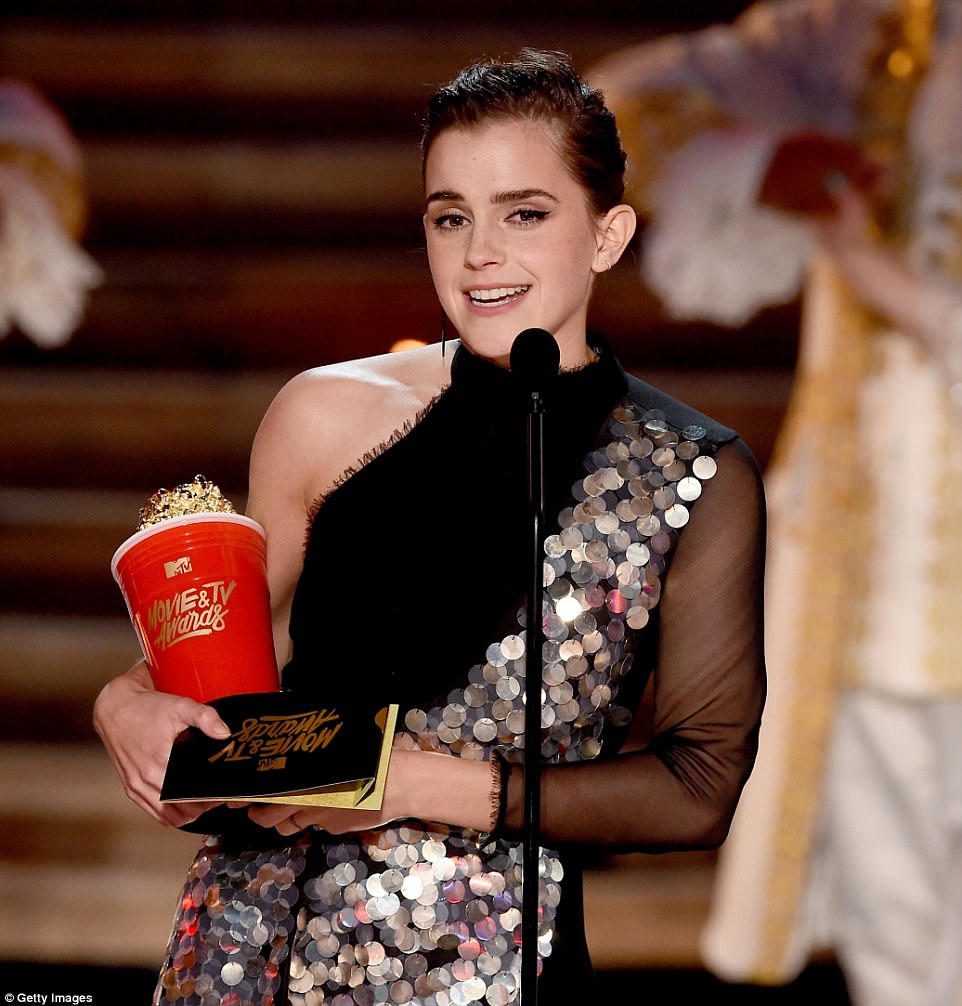 Emma Watson was among the winners at the MTV movie and TV awards. It was the first major film and TV awards ceremony to adopt gender-neutral categories.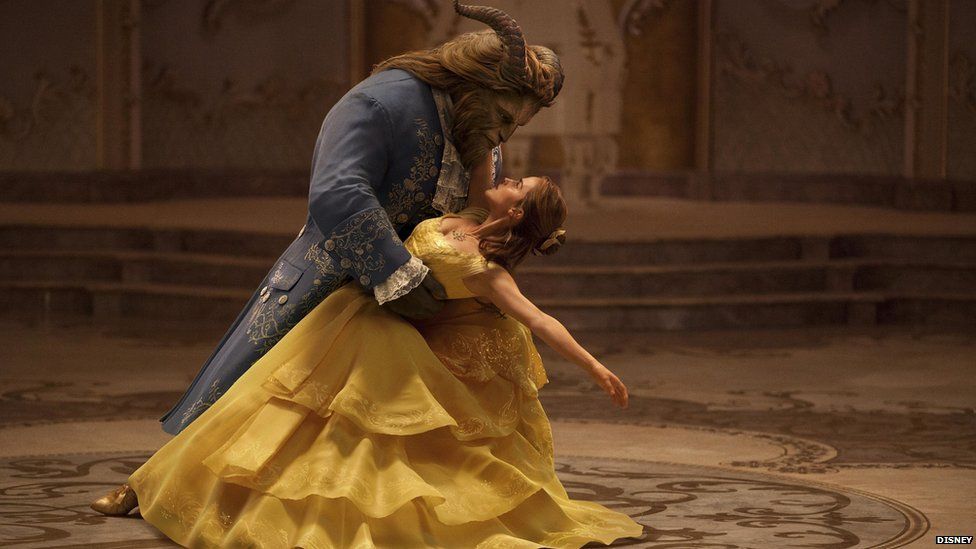 The film's trailer image caption that had almost 130 million views in 24 hours earlier this year.
The former Harry Potter star picked up the best big-screen actor gong for her role as Belle in Disney's live-action remake of Beauty & the Beast, a category that featured both male and female nominees. The British actor b**t other male performers including James McAvoy and Hugh Jackman.
The award was presented by a gender-neutral non-binary actor Asia Kate Dillon who proudly  noted that she has been able to break down gender barriers as "the first  non-binary actor to play an openly non-binary actor to on a major TV Show. "
Dillon said, "Tonight we celebrate portrayals of the human experience, because the only distinction we should be making when it comes to awards is between each outstanding performance."
Watson said in an interview, "The first acting award… that doesn't separate nominees based on their s*x says something about how we perceive the human experience."
"MTV's move to create a genderless award for acting will mean something different to everyone."
"But to me it indicates that acting is about the ability to put yourself in someone else's shoes and that doesn't need to be separated into two different categories. Empathy and the ability to use your imagination should have no limits. This is very meaningful to me," Watson said in receiving her award – she also thanked Dillon as she said, "Dillon, educated me in such an inclusive, patient, and loving way."
The MTV TV & Movie Awards isn't the first event to introduce gender-neutral categories – the Grammy Awards scrapped male and female prizes in 2011.
Emma Watson also collected the movie of the year award for Beauty & the Beast, which b**t Get Out, Logan, and Rogue One: A Star Wars Story. The Disney film's director, Bill Condon, said: "Thank you to the audience who embraced this movie so much but especially to the women because women are proving that they are a huge and powerful audience and that's going to change the movie business."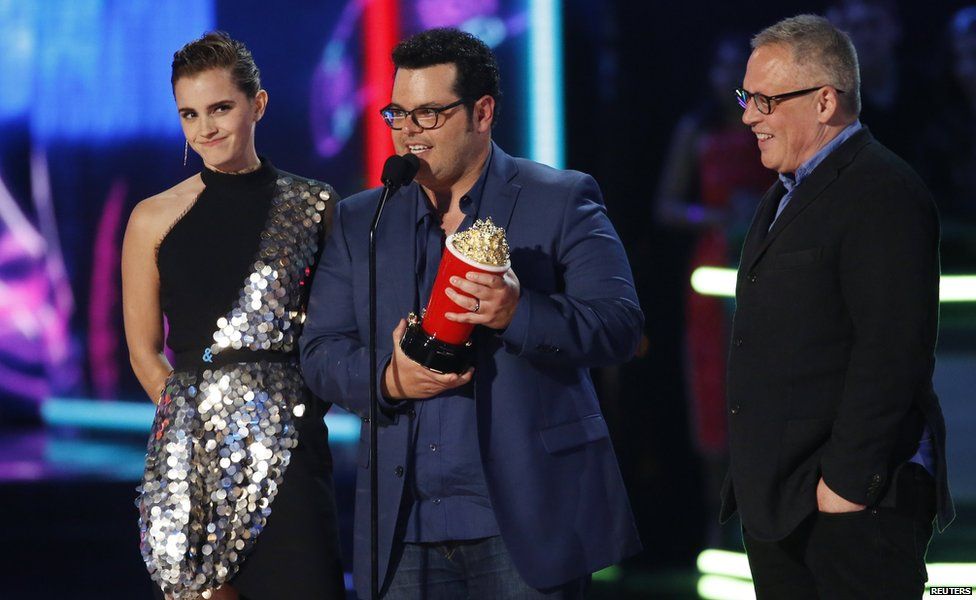 The second award of the night is the Best Actor in a Show that went to Millie Bobby Brown of Netflix's "Stranger Things," ahead of the likes of Game of Thrones' Emilia Clarke and Atlanta star Donald Glover.
Brown thanked family, friends, and colleagues and also Stranger Things show runners, the Matt and Ross Duffer, for creating a badass female iconic character that she'd got the honor to play.
The 13-year-old b**t competition from Emilia Clarke in Game of Thrones and Jeffrey Dean Morgan in The Walking Dead.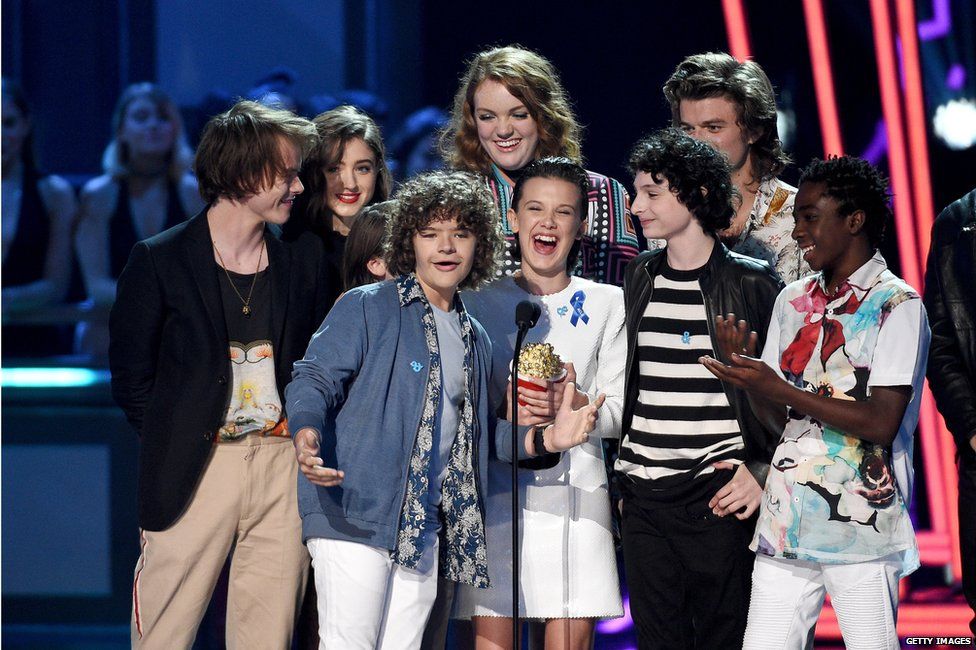 The child stars of Stranger Things also collected the first MTV award for best small-screen show.
Finn Wolfhard, who played Mike Wheeler, thanked the cast, saying: "They treated us like true collaborators and not just little kids."
The red carpet outside Los Angeles' Shrines Auditorium was a swamp as luminaries made their water-logged arrival for the party. However, inside, it was dry with flowing cocktails among audience members.
The fan-voted ceremony was hosted by comedian Adam Devine replaces the MTV Movie Awards by introducing prizes for shows on television and streaming services. In the Press room, dry socks and T-shirts were distributed to soaking wet members of the media.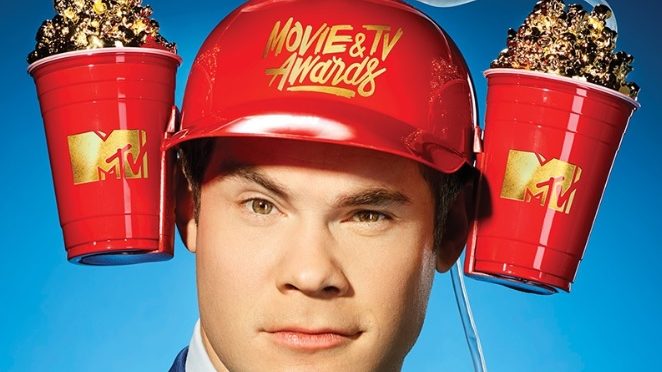 Meanwhile, Hugh Jackman, 48, and Dafne Keen, 12, won the best duo category for their double team in superhero film Logan. Wolverine actor Jackman stepped aside for his sidekick, who plays young mutant Laura Kinney, to make the acceptance speech.
She said: "Tonight I want to thank MTV and Mum."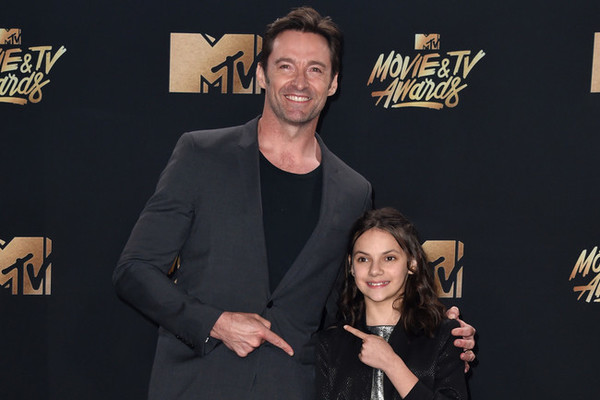 Vin Diesel thanked fans for accepting a "multicultural franchise" as his Fast And The Furious films won the generation award.
Vin Diesel gives touching tribute to his "brother" Paul Walker while picking up MTV award for Fast and Furious. Diesel has made two more Fast and Furious films after the tragic d***h of co-star Walker, who d**d in a car crash in 2013 when he was just 40 years old. In addition, when picking up the Generation Award for the 10-movie franchise at the MTV Movie & TV Awards last Sunday night, he was sure to pay tribute to his friend.
The 49-year-old actor called Paul his "brother" and used his nickname Pablo. "I could never stand on the stage and talk about Fast and Furious without giving love to my brother, Pablo, our brother Pablo, we hope you are proud, thank you so much," he said.
And Vin Diesel reminisced about when he first took to the stage 15 years earlier with his friend.
"In 2002, I was standing on this stage, and MTV had given Paul Walker and I an award for Best Duo," he said. "And now, 15 years later, I'm with my whole family, and you're giving us the Generation Award."
"Most importantly, I gotta thank our generation," he said. "I gotta thank a generation that was willing to accept this multicultural franchise where it didn't matter what colour your skin was or what country you were from. "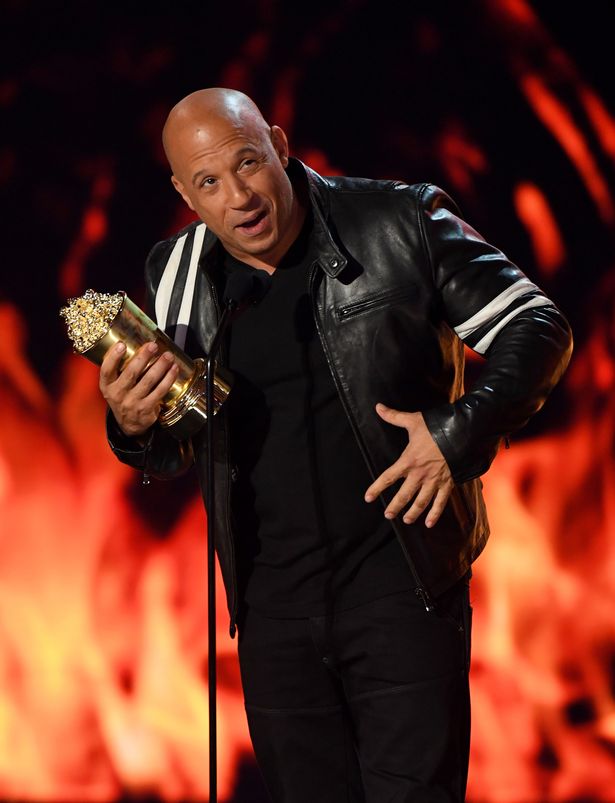 "When you're family, you're family."
Jharrel Jerome and Ashton Sanders were awarded best kiss for the gay love story Moonlight.
"This award is bigger than Jharrel and I. This represents more than a kiss. This is for those who feel like the others, the misfits – this represents us, "  Sanders said.
Jeromel added, "It's safe to say that it is OK for us young performers, especially us minority performers, to step out of the box… and do whatever it takes to tell the story and do whatever it takes to make a change."
Londoner Daniel Kaluuya has been tipped as a star of the future after being handed the next generation award. The former Skins and Get Out actor thanked everyone who's helped him on his way, saying: "I'm here but I'm standing on a lot of people who have helped me out with my life."
Comedy Central's The Daily Show host Trevor Noah was named Best Host, thanked US president Donald Trump for providing the jokes and France for keeping the far-right Marine Le Pen out of office.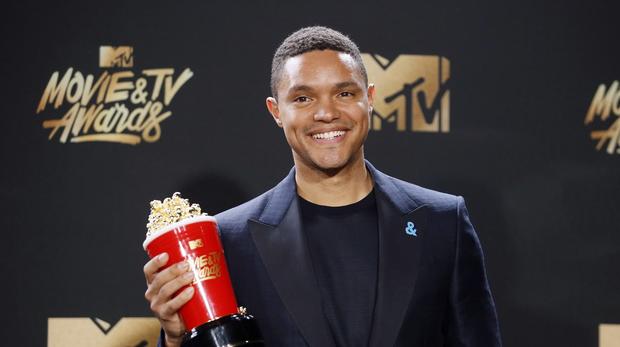 The South African said: "Thank you to Donald J Trump for the comedy.  And thank you France for making the right decision."
There is one person I aspire to be every single day, "he said, "and that is my mom: a powerful, strong black woman who never listened when people told her she couldn't be more."
US politician Maxine Waters presented the award for best fight against the system and said each of the nominees "pushes back against the bullies and uses their platform to inspire us all."
It is an award that examines how honest, well-told stories lead to Important discussions, lead to understanding, and can lead to changed nation.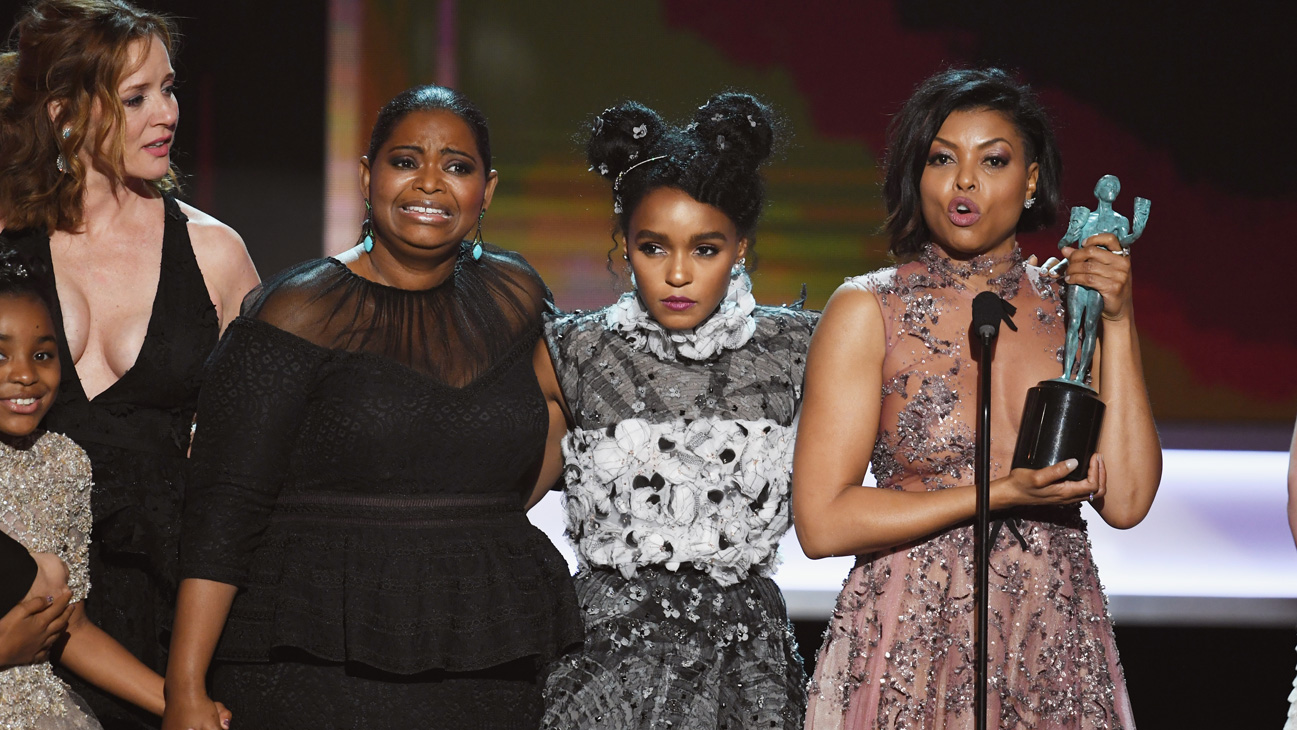 The gong went to Hidden Figures, the story of three black female NASA mathematicians.
Michelle Visage and RuPaul won best reality competition for RuPaul's Drag Race.
Other winners at the event in LA were Jeffrey Dean Morgan as best villain in The Walking Dead, best documentary for 13TH, best comedic performance for Lil Rel Howery in Get Out and tearjerker for Jack (Milo Ventimiglia) and Randall (Lonnie Chavis) at karate in This Is Us.
There were also wins for Blackish in the best American story category, Channing Tatum and Beyonce's Lip Sync Battle to Run The World (Girls) took the trending prize and best musical moment went to You're The One That I Want from Grease: Live.
In between the awards, there were performances from Big Sean, Noah Cyrus, and Camila Cabello.
There were also new film trailers from Wonder Woman, It and Spider-Man – among others.
The decision to create gender-neutral categories at the awards came as part of a wider overhaul of the ceremony that also saw TV series competing for the first time, as well as series and films competing in the same categories.