Every hour of every day, you use your kitchen sponge. You use it to clean glasses, kitchenware, utensils, literally everything that you put on your kitchen table, you would clean. Some people even use this to clean off the lavatory, the kitchen counters, and even burnt pans or pots!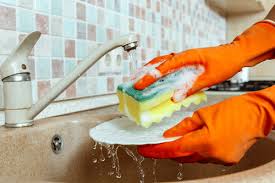 However, a lot of people fail to realize that this kitchen sponge can be filled of germs and bacteria even if we just used them for a brief period of time. This is why there are times that even if you try cleaning your kitchenware, they still feel and smell dirty. So, okay we should clean it~No, what you should do is to replace your kitchen sponge.
Read: Get Rid of Trash Can Smell in 10 Seconds with This Amazing Trick
When and why should you replace a kitchen sponge?
One thing you can remind yourself is that a kitchen sponge's lifespan is no longer than a week. Yes, if you can change it every three (3) or four (4) days, then that's better.
Other people, on the other hand, would consider cleaning their kitchen sponge than replacing it. Why? Because it's cheaper, cost-effective, and it's cleaner. Although that's true, it's always better to replace it and we'll let you know why in a bit.
Melissa Maker, YouTube Chanel Host and founder of the cleaning service Clean My Space explains how she identifies the best way to clean or replace a kitchen sponge.
The best way to identify when your sponge is ready to be replaced is by making it into a sensory experience…both the look and the smell of the sponge will tell you when it's time for it to go."
As per Maker, it's fairly simple, you will be able to smell, feel, and look at it. It will look dirtier, it'll smell bad; that's one good hint that you need to take action to either clean or replace it.
If it smells and looks gross or dirty, and you can't get rid of the odor or appearance, then it's time to move on."
So cleaning is just fine, how do you clean your kitchen sponge?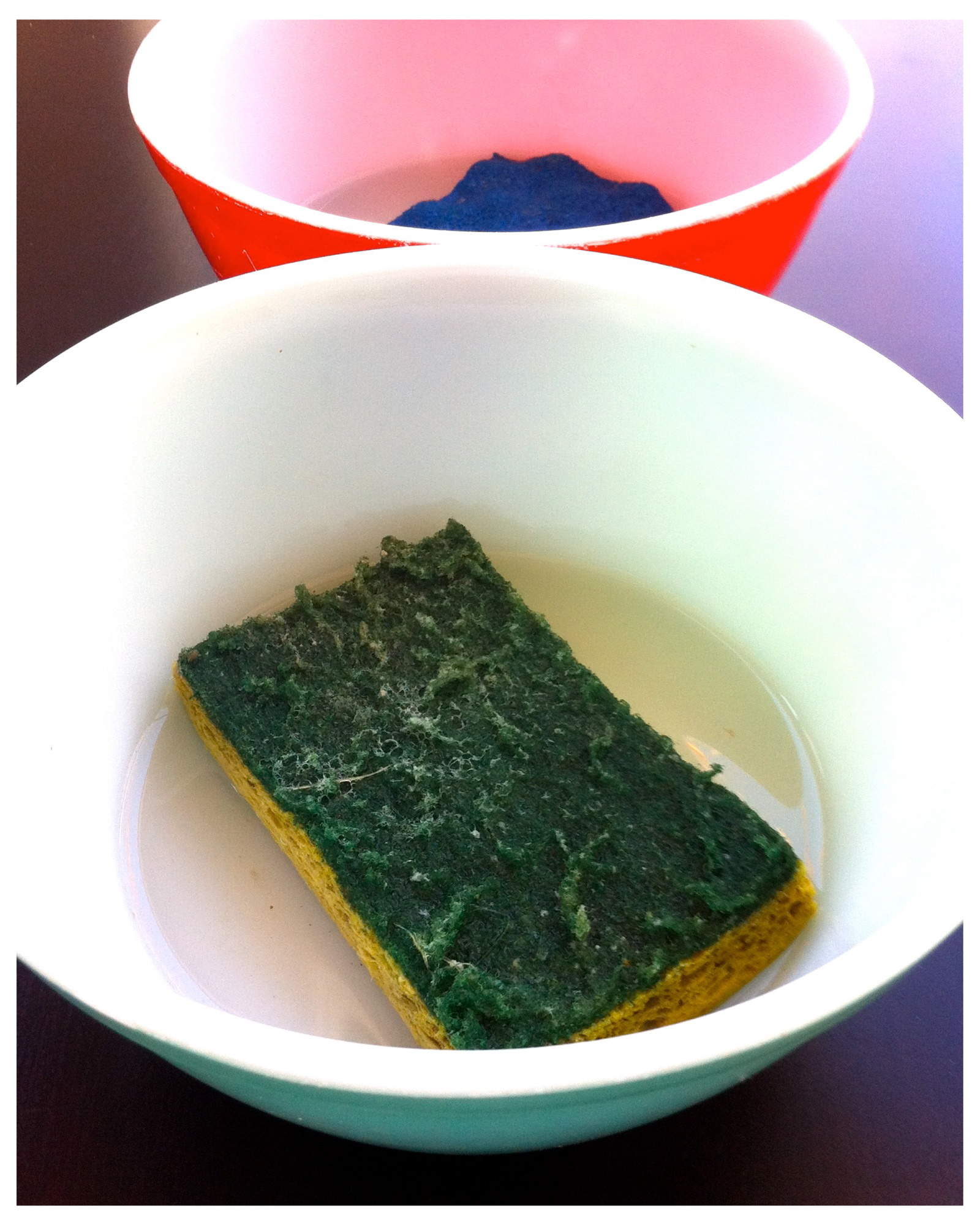 No, it's not just smartphones and laptops that can be contaminated, a used kitchen sponge can be dwelled on by a ton of germs and viruses too. The bright side of this is that you can not replace it just yet because you can thoroughly clean a kitchen sponge.
Melissa Maker further explains that the kitchen sponge's composition is cellular and foamy which makes it more susceptible to a lot of bacteria and can spread easily.
A sponge's structure is foamy and cellular, and they have so many stacked pockets—all of which cause bacteria to spread quickly throughout it. It's going to be really difficult to fully clean your sponge because of its structure."
Maker further notes that if you use it more than how it should be, then a week for its lifespan is kind of too long. Generally, it will all depend to you; how you use it, how you take care of it, and how frequently you use it to clean your stuff. If it's more frequent than the usual, then you should have the initiative to replace it sooner.
Read: Marlboro's Plans to Stop Producing Cigarettes
Cleaning experts made different types of suggestions like microwaving it or dipping and submerging it in strong vinegar, these methods have no solid proof that they're cleaning the sponge a hundred percent and that they're effective.
What's the best way to clean sponge?
Both scientifically and with solid proof, the best choice you can go to is by using bleach. You can thoroughly cleanse your sponge by doing this:
Mix 3/4 cups of bleach with a gallon of water in your kitchen sink. Or it could be 1/2 with half a gallon.
Dip and submerge your sponge in your concoction and wait for just five (5) to ten (10) minutes, total.
After that, take your sponge off and rinse it with running water.
According to experts, doing this will efficiently get rid of 99.9 percent of three (3) of the major strains of bacteria most often found in kitchen sponges.
Read: Are you Washing your Hands the Right Way?
This cleaning method is effective but you SHOULD only do this with a used kitchen sponge only once. Why? Because the bleach can take over the whole of the sponge and every time you use it to clean some of your kitchenware, the bleach might have substantial effects and debris which can be mixed with your food.
What can I do to used sponges?
I know, I know that following this method will accumulate four (4) to five (5) sponges in a month. It's pretty expensive and costly but hey, keeping everything clean at this cost is already cheap, right? So, one way of you saving is to have other uses for your used kitchen sponge. And yes, it's even after you do the bleach method of cleaning it.
Read: Different Tips to Save Your Scratched Eye Glasses
You can utilize that used kitchen sponge in being general cleaners. What you can do is cut the sponge to achieve the shape and the size you want with it (depending on what you will be using it for). You can use it to:
Clean some portions of the bathroom;
Car cleaner;
Kitchen cleaner (like oven door, microwave, counter top); or a
Shoe cleaner
All sponges are the same even if the price isn't. Some sponges are just more expensive than others because they're big and they have scotch brite that comes along with it. However, its lifespan, it's deterioration, is just the same.
Read: Hand Dryers Contain Fecal Bacteria, You Unkowingly Blow it All Over Your Hands
As a matter of fact, some expensive sponge brands are even harder to clean than those that can be just bought right off the hook. So, don't worry if your kitchen sponge is just something that came for free when you bought something.
Keeping your kitchen sponge clean is, I know, such a tedious task. However, not paying attention to it or allowing it to be dirty can cause a lot of negative things in your kitchen, and worse, in your health.
So, by now, you should already be thinking to replace your kitchen sponge every now and then to avoid accumulation of bacteria and unwanted germs lurking around your kitchenware, your house, and your family—it's always better to be safe than sorry, right?