Dubai is considered one of the world's more visited cities in the whole planet. With Dubai's new announcement, it is evident that it is considerably growing.  Again, they plan on building into the artificial islands.
The iconic Burj Al Arab Jumeirah, is set to have new neighbors, according to the Global investment company Dubai Holding. The project, Marsa Al Arab has an estimated cost of 6.3 billion dirham (U$1.72 billion).  They will need to add 2.2km (1.4 miles) of beach to Dubai's coastline.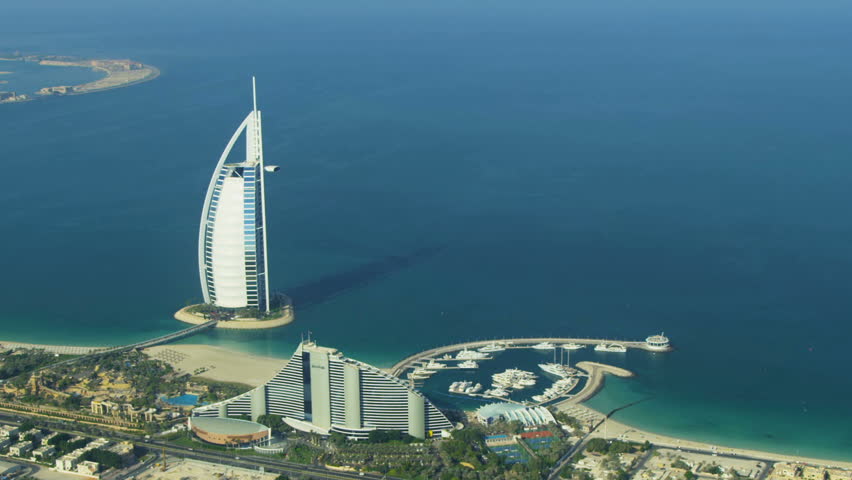 The project, Marsa Al Arab is a four million square feet pair of man-made islands on either side of the Burj Al Arab. One island is dedicated to entertainment/family tourism.  This includes family-friendly resorts, a 2.5 million square-foot marine park, and a custom built 1,700-seat theater, home to the Middle East's first Cirque du Soleil show.  It will also house 300 seafront apartments.
The other is a luxury resort which is a private island, is set to host 14- luxury villas and marina for residents, along with a boutique hotel.  However, the agency didn't mention how this project would be funded.
Marsa Al Arab will add 2,400 hotel rooms to the Jumeirah Group's portfolio.  The group is part of Dubai Holding which is majority-owned by Sheikh Mohammed bin Rashid Al Maktoum, the Ruler of Dubai.
Jumeriah Group has experience when it comes to man-made islands. They manage the Burj Al Arab, located 280 meters off Jumeirah Beach on artificial land first constructed in 1994.
Another artificial island with varying levels of success is the Palm Jumeirah, 9.6-square miles and constructed between 2001 and 2006.  This is now home to hundreds of family residences, several hotels, villas and apartments.
Palm Jebel Ali, which began construction in 2002, is yet be completed. Plans for Pal Deira has been reworked to create a scaled-down project called Deira Islands.
These new plans by the emirates will surely attract 20 million visitors a year.  The islands are expected to be completed in late 2020 – the time when Dubai will host the World Expo 2020 exhibition.
Around 4.6 million tourists, according to Dubai Tourism Data, visited Dubai during the first quarter.  As compared to last year, it is up by 11 percent.
Jumeirah Group will be hoping Marsa Al Arab project will avoid this fate, positioning the project as a tourist-friendly environment, pleased to host the arrival of millions of visitors expected to come upon the city for the World Expo 2020.
Dubai is getting much more advanced and modernized.  Right now it is considered as one of the busiest cities in the world.  In addition to that, Dubai is becoming richer and richer because of their resources and their workers.  We can expect though, that this event will be big and that it is one that people will never forget.