The topic of depression and anxiety has been a hot topic and it should always be. It's true – it is no joke. Some people might think of it as just a state of mind but in reality, it's a condition. As a matter of fact, different types of people start experiencing this in different times; some might have built the condition since they were young, some might have been traumatized by an event, etc. No matter what the situation is, we should never disregard the fact that depression and anxiety is true.
Although this seems to be a problem for most adults, it can also actually occur in children. As a matter of fact, the first phase of the condition may start there. 
For those of us who have children, it's essential to sense your children's emotions. Furthermore, it would not only benefit you but also your child. In this article, we will discuss in detail what signs or symptoms your little ones can have to say that they have anxiety.
So how do you know if your child has anxiety?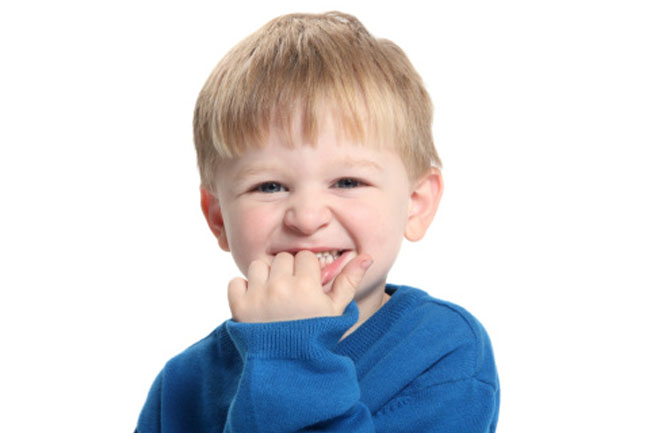 Since the little ones won't be able to detail what they feel, you have to be sensitive enough about it. In these types of situation, neither you or your children know that they have anxiety. So how do you know –  by observing.  
Of course, you need to properly communicate with your child. You can't assume things prior to you talking to them, this might go to something misled. Instead, talk to them and try probing before you go and try if they are doing the following…
If your child is often complaining about symptoms
I mean yeah sometimes, a child will complain about unpleasant conditions such as headaches, a bad tummy, muscle pain, and such. Since they're not capable of detailing what they feel, they retreat to them being "ill" or "in pain."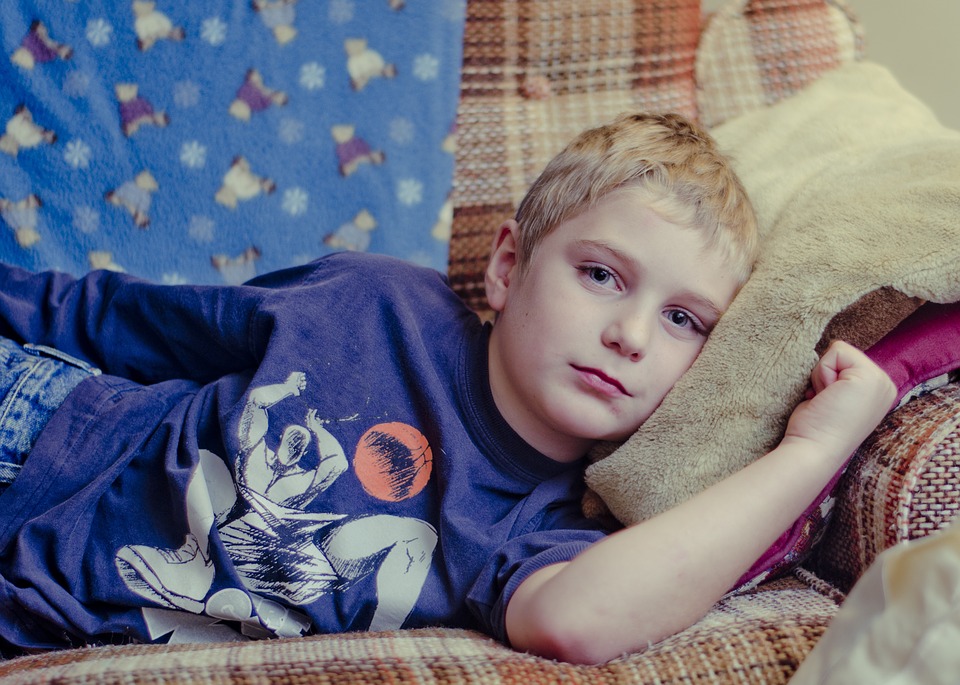 Physical symptoms or "triggers" can be felt by children when they could not directly communicate their fears. This is why the resort to illness. Some parents and guardians might be frustrated when children say that they're  having a bad tummy, headache almost 70% of the time. But be mindful; talk to them because we never know – it might be something deeper.
A violent approach on many things
We can't deny it; being young can mean that physicality and violence are games. However if your child takes a physical approach on things without reason, you should be checking on them. Frustrations are normal even in children; whether it'd be in school, family, friends, homework, games, they can get frustrated.
The key in checking anxiety cues in this scenario is when they aren't able to explain why they get physical after they do the act. Communicate with them, try to ask them to tell you what's up and you should be good.
Throwing tantrums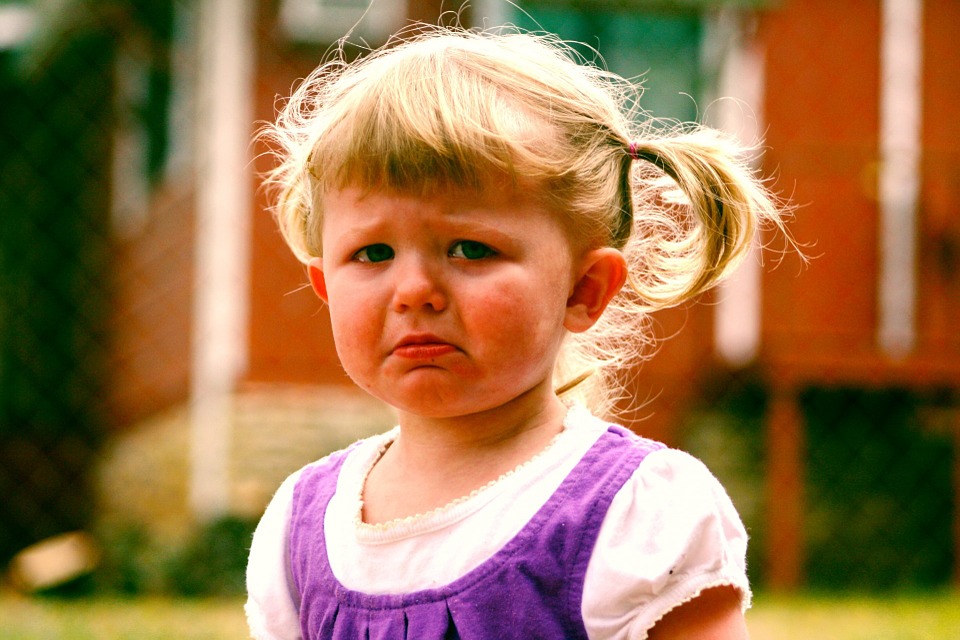 In addition to being physical, one obvious cue of anxiety is throwing of tantrums. Since they're still young and we can't really understand what they want, they physically need to show us that they are upset. One way or another, we would be frustrated and will do our best to calm them down.
In older children, tantrums won't be normal unless they specifically lack the ability to properly communicate. If this is the case then you better observe them more often and try to communicate with them more frequent.
Eating patterns change every so often
Children love to eat – I mean that generally. Since they're young, they really can eat whatever they want because they do not have the fear like most of us adults have. Moreover just like adults, a child's appetite is connected to their mood as well.
If you notice that they're saying a straight "NO" to their favorite food, then you better talk to them right away. According to a 2015 study published in Pediatrics, selective eating patterns may be associated with anxiety – both moderate and severe. In addition to that, children with anxiety tend to eat alone or in secret so they can control how they eat and what they would eat.
If you notice that your child's mood and appetite swings are out-of-the-norm, you better check. Smoothing the way to them being picky with what they eat which is also a common denominator.
Sleeping problems
Who said only adults have sleeping problems? If your child is tired throughout the day and still has some troubles sleeping, it can be a sign that they are going through something you are not even aware of. In these types of moments, your child might be wondering or fearing what tomorrow will bring for them. More of like overthinking everything that is going on with them.
More time in front of a computer than interacting with you?
Notice that your child is becoming more and more inclined with technology? To the point where all of their friends are continually asking for them to play outside?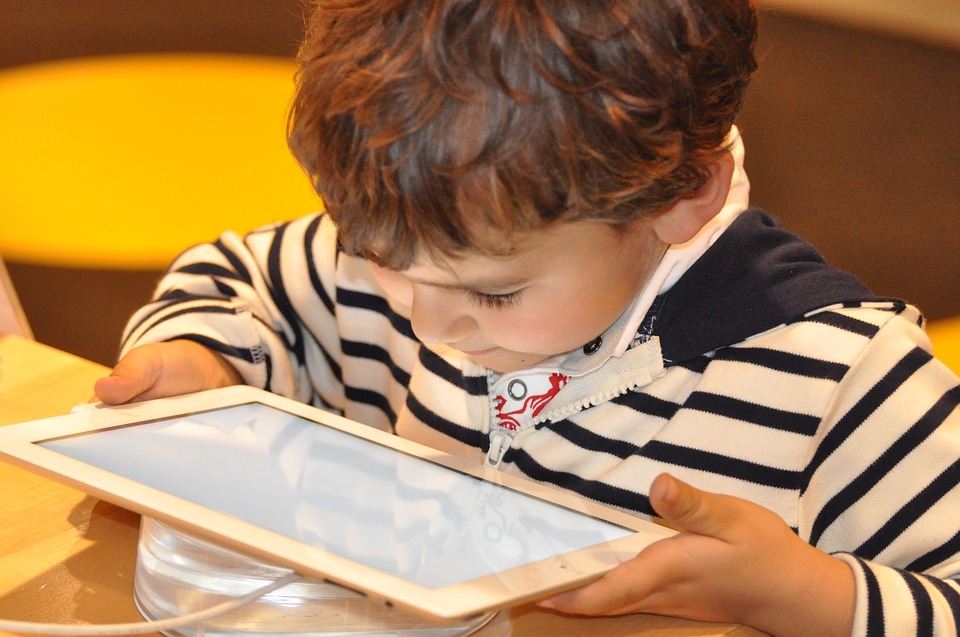 Dan Mortenson, PhD and the lead therapist of Chicago Cognitive Behavioral Treatment said: "excessive use of screen-based activities can often be a sign that a child is struggling and trying to escape from difficult emotions."
Notice this behavior with your child? Why not interact with them instead and communicate with them? You might want to do this because anxiety might be the one triggering these actions.
Never want to lose you
Yeah sure, children are not used t their parents being away from them. However over time and when they meet new friends, this "need for my mom and dad" habit will slowly start to fade away. If you notice that it comes back, this might be an warning that your child is going through something.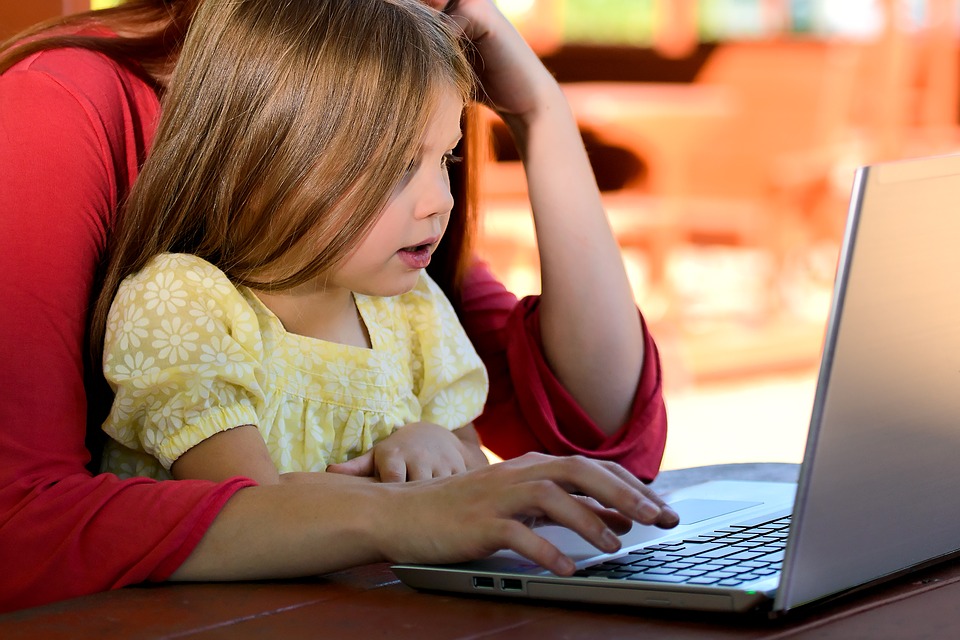 Parents should always be aware of the changes in a child's attitude and overall feeling. I have to admit that it's not that easy to dissect a child's thoughts. Being so pure and innocent, you can't really make something out of it. But with these things in mind, you now know and you're ready with whatever it is your child's actions are really saying. Especially now that anxiety and depression is at its peak with almost 18.1% of the population in the U.S gets affected every year.
Keep your child safe, if you notice that something is not right, address it right away. Don't wait for them to grow up so they understand. In these instances, communication is key. They need to understand that YOU and YOU ALONE know better for them and that without you they would be nothing.
Help your children whatever they're going through by correct and positive communication. There's no other cure for it unless they change it on their own.
Sources: