Mental illness has been spreading over these couple of years. The generation nowadays has become more prone in experiencing depression. Many of us, whether we hide it or not, go through problems in life that will cause us to feel sad or depressed; then, recovering from these situations sometimes can be really hard.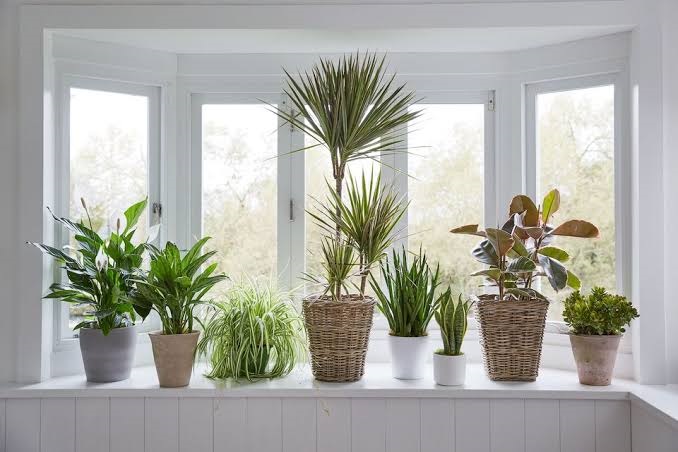 If you are going through times like this, never keep things to yourself. Ask help from family and friends, and if needed, seek guidance from a specialist.
Read: A Font That Could Improve Your Memory?
But did you know that just recently, aside from support and medicine, doctors have been prescribing houseplants in aiding those who experiences this type of illnesses? Did you know that there are natural remedies that can help fight back anxiety?
In Manchester, England, there are doctors who give patients indoor plants to help boost their mental wellness. And, the best thing about it is that studies show that they actually help!
How can houseplants help fight back anxiety?
Based on studies, houseplants have lots of health benefits to offer. From things like assisting in breathing, deterring certain illnesses like the flu; and they keep the air clean. However, one (1) study done by Holli-Anne Passmore from the University of British Columbia (UBS) shows that if a person takes even just a
short amount of time to ponder and look around nature or even just houseplants, it increases their general happiness and well-being.
Read: Cellphones Inside Classrooms Contribute to Low Even Failing Grades
They conducted tests and surveys with a total of 395 participants and the results were really encouraging. That being said, the medical community is catching on and is using that research to help aid people who are experiencing this type of mental issues.
The plan is to have those people get herbs, potted plants and even vegetables to take care of. After these plants grow, they are told to bring it back and have it transferred to a communal garden.
Read: Elon Musk's Neuralink Will Merge Your Brain With A.I.
This scheme has actually been launched/started by the Cornbrook Medical Practice at inner-city Hulme, where many people there lives in flats and doesn't have any garden or greeneries nearby.
Metro UK, a news website as well, has conducted interviews at specialists in Cornbrook to see what their take on the said scheme was. They were able to talk to Augusta Ward, a medical secretary in Cornbrook. Ward mentioned that having something to care for brings so many benefits to people – especially for those who may not have a garden or be able to have pets. This proves to show that even if it's just a plant for many, it brings joy to others who need it.
Read: You Know What's Worse Than Smoking 15 Cigarettes A Day? – Being Lonely
Laura Abernethy from Metro UK also wrote:
The new scheme – believed to be a first in the country – gives patients a chance to join in with further gardening and social activities. It's based on the idea that spending time in green spaces can help to lift your mood."
What Health Commissioners Have to Say
The said schemed is also supported by the city's health commissioners, where they mentioned that aside from its main resolve, it's also a wonderful way to promote community involvement of every body in the city, which in turn promotes the well-being of everyone. It's a win-win for everybody.
This scheme is also supported by DR. Philippa James, a GP from practice. He said that there are tons of evidence about how houseplants can help fight back anxiety.
Read: Ever Dreamed Of A Deceased Loved One? Here's What These Dreams Mean
There's a lot of evidence now about how two hours a week in a green space can lift mood – and then that too has physical, mental and emotional benefits. That's something we need to harness."
But again, on a side note, this is to just to assist in helping fight back anxiety and depression. It might not work for everybody but still proves that it's really good for sparking the spirit and alleviate stress that you are feeling. In the end of the day, proper medication certainly still has its place.
Again, if you are going through a really tough time, remember that you are not alone; in fact, there are certain house plants to help fight back anxiety. Try out things like this. Or even think of activities that will remove any type of stress that you are feeling.
Read: Stressed Out? Here Are Simple But Effective Tips To Manage Stress!
If what you're feeling sinks through and you can't seem to think properly anymore, approach anyone who can help you out.
Doctors always advised that you should never keep a problem to yourself since it would just make the situation worse.
If there is really no one you can turn to, remember that we have the National Center for Mental Health (NCMH) crisis hotline as well that you can reach out to.
They can be reached at 0917-899-USAP (8727) 24/7. They are always willing to help out those who are experiencing depression and anxiety. If you're not fond of houseplants to help fight back anxiety, you always have the option to contact people for help.