Airbnb has been battling with the hotel industry hand-in-hand. In fact, some people prefer booking airbnbs than booking hotels. Other than the fact that there are tons to choose from, it also gives you the mood and the type of place you want. Since there are tons, do you know how you can choose the best and right airbnb for you?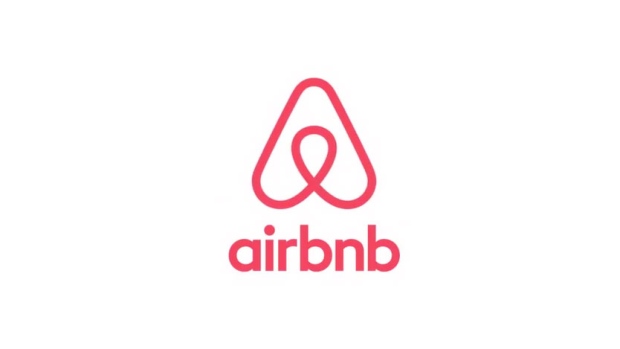 In this article, we will be giving you the best tips you can try to help you choose the best and right airbnb for your next travel!
Read: The World's Oldest Hotel is in Japan and it is Operating for More Than 1,300 Years
What is Airbnb?
If you have been living under a rock, Airbnb is the online marketplace that offers different types of accommodations from regular renting, lodging, to homestays and longer vacations. Different Airbnb offerings have different types from a bachelor's pad, to 1-bedroom houses, to 5-bedroom houses, and so on.
However, some people still choose the "conventional" way of traveling; they still book hotel rooms, hostels, and other cheaper rooms. But for people who were able to try Airbnb already, they're hooked.
Read: Airbnb Would Now Let You Book A Restaurant Reservation! Try it Out Now!
Why do people choose Airbnb over regular hotel accommodations?
It's safe to say that people who have tried Airbnb prefer it over staying in hotels. Airbnb offers are flexible in terms of location and pricing. Some of the best reasons people choose Airbnb over hotels would be:
You will be speaking to the owner or someone tasked to manage the place;
Most of the time, it has cheaper rate than hotels;
You have the flexibility in terms of choosing where you want to be;
The flexibility in selecting the price range for where you're gonna be staying at
Read: 16+ Travel Tips Revealed by Flight Attendants
Simply put, booking an Airbnb is just like booking a hotel. The only difference is that you have the flexibility to do research on it, you can ask the owner of the bnb about the place, and it's cheaper than a regular hotel room on average.
So how can you select the best and right Airbnb accommodation for your next trip!
Know how much your budget is
Of course, the first step in choosing what's right for you would involve how much you're willing to spend. Let's face it, you're finding an Airbnb because you want to save as much as you can, right? So, be honest on how much you can "afford" with accommodation.
Lay how much your budget is, and how much it would cost for your whole stay. Compute it and voila, you now have your budget. Be true to it and try to religiously abide by only how much you can afford. 
Read: Dubai Plans U$1.7b Marsa Al Arab Project on Man-Made Islands
What do you prefer and like?
Even if you only need a room for resting, wouldn't it be nice going home to a comfortable space? We all know that it's easy to say so you really need to take some time in considering "what you want in a space." Try to decide on what you need and want because this will play a crucial role in your Airbnb hunt.
In fact, choosing the best and right Airbnb accommodation would revolve around this idea. So, before you go and type-in your destination, try and gather your thoughts on what type of space you want or you prefer.
Read: How Can You Tell If The Public Wi-Fi Is Safe From Hackers And Criminals?
Consider the location
The worst thing that could happen is for you to choose a location where you'll be required to commute 2 hours from the places you want to go to. There's nothing better in choosing the best location for you. This actually goes in line in choosing the best and right Airbnb for you.
Now that you've gathered all pre-booking requirements such as your budget and your preference, it's time for you to choose the location. Now, it's also going to be good to select a location that's not "too near" or "too far" from the places you want to visit. This can allow you to see some places and things along the way.
Read: Top Destinations to Spend Christmas in the Philippines
Of course, refrain from choosing a location that is "too far" from your itinerary. Believe me, this will ruin your whole trip.
Research about the neighborhood
Finding out how the neighborhood is is one way in ensuring the quality and safety of your trip. Try to do research about how the town/city is; try to ask people who have been there. Also, you can ask the owner about it, too!
Don't be too itchy on clicking that "BOOK NOW" button without reading about everything happening in that town/city.
Read: World's Most Stunning and Scenic Train Rides
Look for high-quality and high-definition photos
Pictures are worth a thousand words; seeing that the place has deficiencies and inconsistencies, you might want to think twice. Many hosts, if not all, will post photos of their homes without thinking of providing high-quality photos.
Experiences hosts, on the other hand, will make effort in taking good quality photos for potential clients. If you see high-quality photos, you might just have found the best and right Airbnb accommodation.
Read the reviews
The reviews would most likely reflect the quality of your accommodation. It could reflect how the place looks and feels; how the owner or the manager interacts with guests; it will dictate the decision you've made. Well, this can also be the turning point because if you find out that (1) the neighborhood isn't that great; (2) the owner isn't that friendly; (3) the house feels weird, you might back out.
Read: 8-Month Cruise That Will Take You to 113 Port Cities and Over 50 Countries
It's important to read reviews about the place first before actually booking it. If no reviews are available, then this will just lead us to the next and last tip which would be;
Talk to the owner
The owner or the manager of the place would be the final line of decision you'll have. It's going to be where it all boils down; it "can" be what will dictate the quality of your accommodation. Try to speak with the owner in terms of the living arrangements, if you're going to be solo, and the like.
Don't be shy to ask about anything you want to ask because you're already a potential customer. The owner, if he's willing, might even give you some sort of a freebie in your accommodation.
Read: If the Continental is a Bit Too Much For You, Here are U.S. Cities That Feel Like Europe
So don't hesitate to speak with the owner; ask him or her everything you need to ask. You can even ask the owner about the neighborhood if you wish to.
Choosing the perfect accommodation isn't actually that hard – it's not simple, too. In fact, it's one of the things people dwell upon with their vacations. But choosing the best and right Airbnb for you could really be challenging. But with these tips we've offered you, we do hope you find that perfect accommodation spot on your next trip!