From attempting to set a world record for kissing non-stop, singing for 200 hours until voice becomes hoarse, or reading aloud for 140 hours to promote reading culture; there are many bizarre ways to get a grasp of social media attention- all of those trying to achieve a new record holder.
Tembu Ebere's Cry-a-thon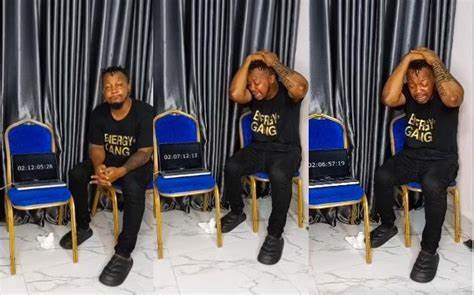 Take it from a Nigerian man who had wept for 7 days in an attempt to make it in the Guinness World of Record, causing him to lose his vision for 45 minutes, according to a BBC News report.
Tembu Ebere is known as a comedian on his social media account. Tembu Ebere was said to be promoting his efforts on TikTok, telling his followers under the username @237_towncryer, "Send me your troubles, I'll cry for you," per Hindustan Times published article.
READ ALSO: Couple Gets Married On Mount Everest Base Camp for the Most Epic Wedding Photos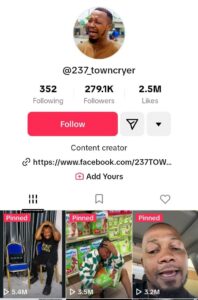 The video which Temburu Ebere uploaded on TikTok, showed him sitting next to a live timer displaying 2 hours and 7 minutes.
​"I had to restrategize and reduce my wailing," Tembu Ebere told BCC News, adding how determined he was to see it to the end.
Temburu Ebere's video has garnered several reactions from TikTokers around the world, others even gave him a standing ovation. The video has already accumulated 5.4 million views.
READ ALSO: Couple bought a hand-sized vase at $3.30 that could sell for $11,800
​Tembu Ebere Has Failed to Set a New Record
Meanwhile, Temburu Ebere reportedly suffered severe health issues such as headaches, a swollen face, and puffed eyes after his tear-jerking endeavor.
BBC News didn't explain how Temburu Ebere's partial blindness happened, but the sensation, according to an article, may occur because of a headache and build-up pressure in the eye.
Unfortunately, Tembu Ebere's effort was all in vain because he didn't officially apply for GWR, so his record will not be counted.
To clear confusion on how his record was rejected, the global authority on world records posted on their Twitter account the guidelines to be a Word Guinness Record holder.
READ ALSO: Couple in the U.S. wins Lottery Worth $1.8M Accidentally