Nowadays, people are getting second-hand smartphones because they're cheaper than that of buying brand new. The problem with this is that, buyers are unsure if the phone really has defects or not. The buyer of the phone won't have a guarantee that the phone has no dents; that it hasn't had history of viruses, if the overall software and hardware is clean, and so on.
However overall, there isn't really much harm in buying pre-loved gadgets and devices; you just have to know what things to look out for.
First things first; if the phone you bought still has settings from the previous owner, the best thing to do would be to perform factory reset of the phone –  and in no way must you have a glimpse of data from the previous possessor as these can be confidential. The only thing you should know is that factory resetting a device gets the device back from how the condition is when it left the factory. Meaning, all things there will be gone even updates, even contacts, photos, and whatnot.
I have here approach on how to check if your newly gotten second-hand phone is clean. You just need those devices reset in order to fix problems.
"Reset" means a number of things. It can be a basic restart, a more comprehensive reset, or sometimes even deleting all content from the phone in order to start over fresh with it and/or restoring from a backup.
So, how do you check devices if they're clean?
"Clean" in the context of it not being invaded by viruses is one thing; another thing is that you need to ensure that the phone you just bought is not prone to any kind of software issues and maliciousness.
To be sure, getting a pre-loved item should be factory reset. Yes, it needs to be in the condition of how it left the factory and delivered to the rightful owner of the phone. In this way, you can be sure that there is nothing else on that phone that could eventually harm you or your device. Moreover, ensuring that your device has been factory reset gives you the assurance that you start with the phone like you just bought it from phone retailers – so you know you're safe.
This is software-wise, how do you check them hardware-wise? There are a lot of phone brands out there in the market; the number can d***n you so to be sure, find online guides, photos, and pictures of the phone inside-and-out. This way, you would be able to determine if the phone you're eyeing for is 1. legitimate; that it's not somewhere bought from a bogus store and; 2. If the phone has any kinds of falsities that automatically puts the other half of your phone from being bricked.
Read: Samsung Test: What's Your Phone's Condition? Secret Code for Android Smartphones
Factory resetting a phone? How?
In this article, we will be detailing factory resetting of two (2) of the most famous brands in the market: Apple and Samsung.
iPhones
Statistically speaking, iPhone users multiply every day meaning, a lot of people are still patronizing the brand even though they're lavishly more expensive than their competitors. This is because a lot of people find iPhones easy-to-use. Thus, factory resetting an iPhone isn't that complicated at all.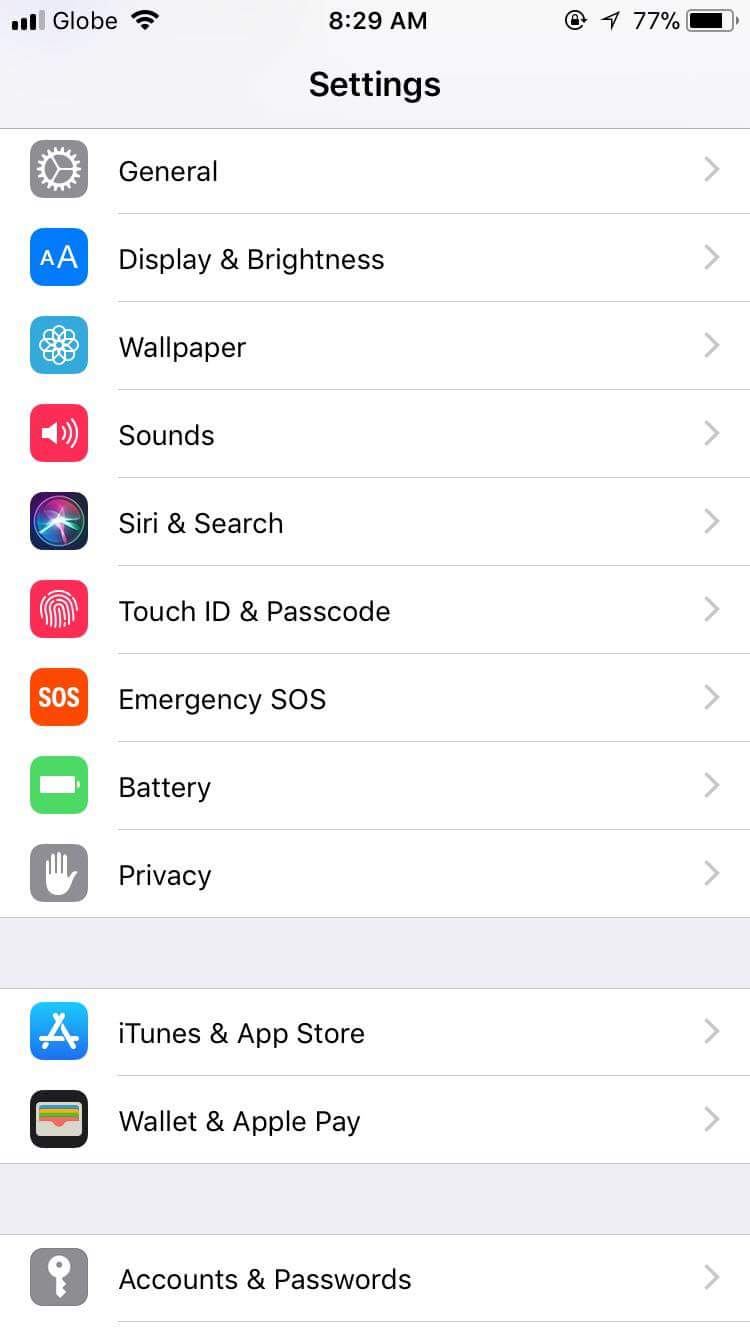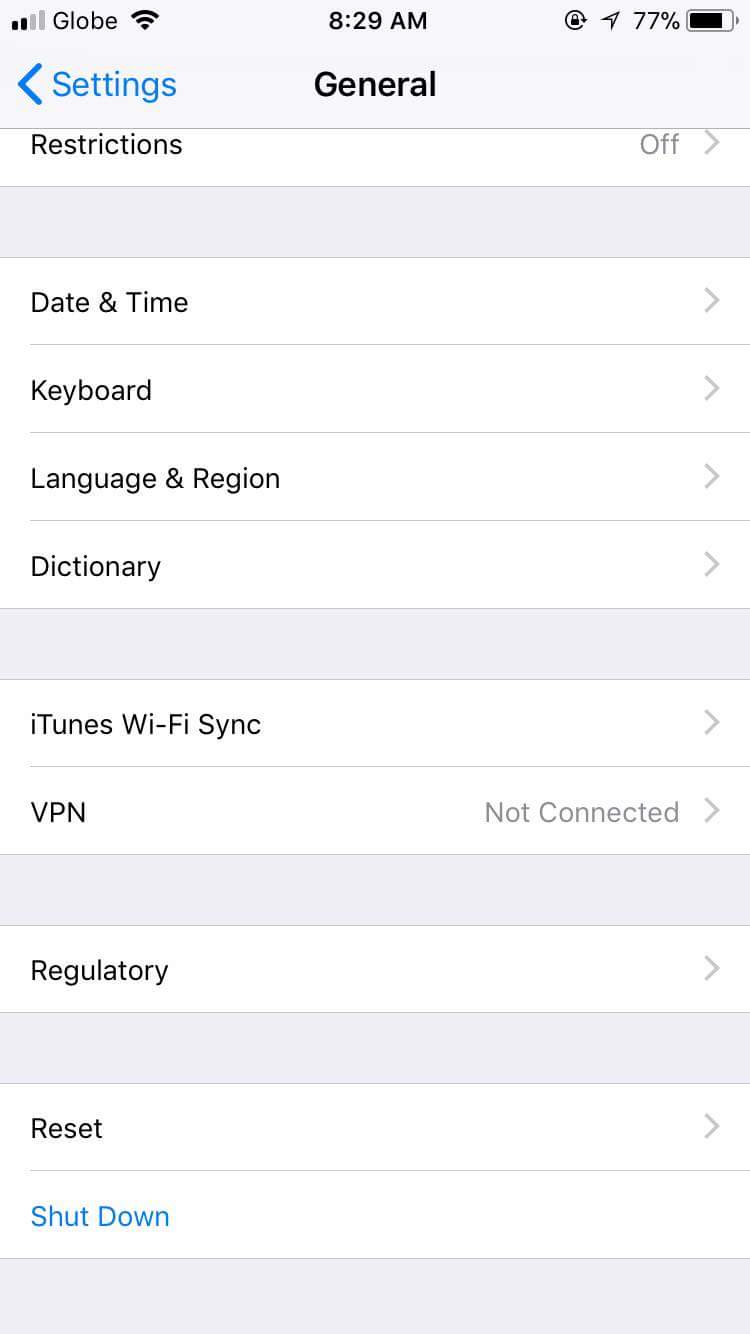 To reset it, you need  to click on Settings which can be found in the apps list of your phone.
The next step is to go to the tab General; usually located at the top of the fourth section.
Once you click on General, the next step is to go straight to the bottom and select the second-to-last option called Reset.
By doing so, different options will appear. In this instance, what we need to choose is the one in the second which is the Erase All Content and Settings.
After these, it will ask you for the security code and then an option to Erase iPhone will appear. We'll take both steps; wait for a few minutes and your phone will be just like how you had bought it new.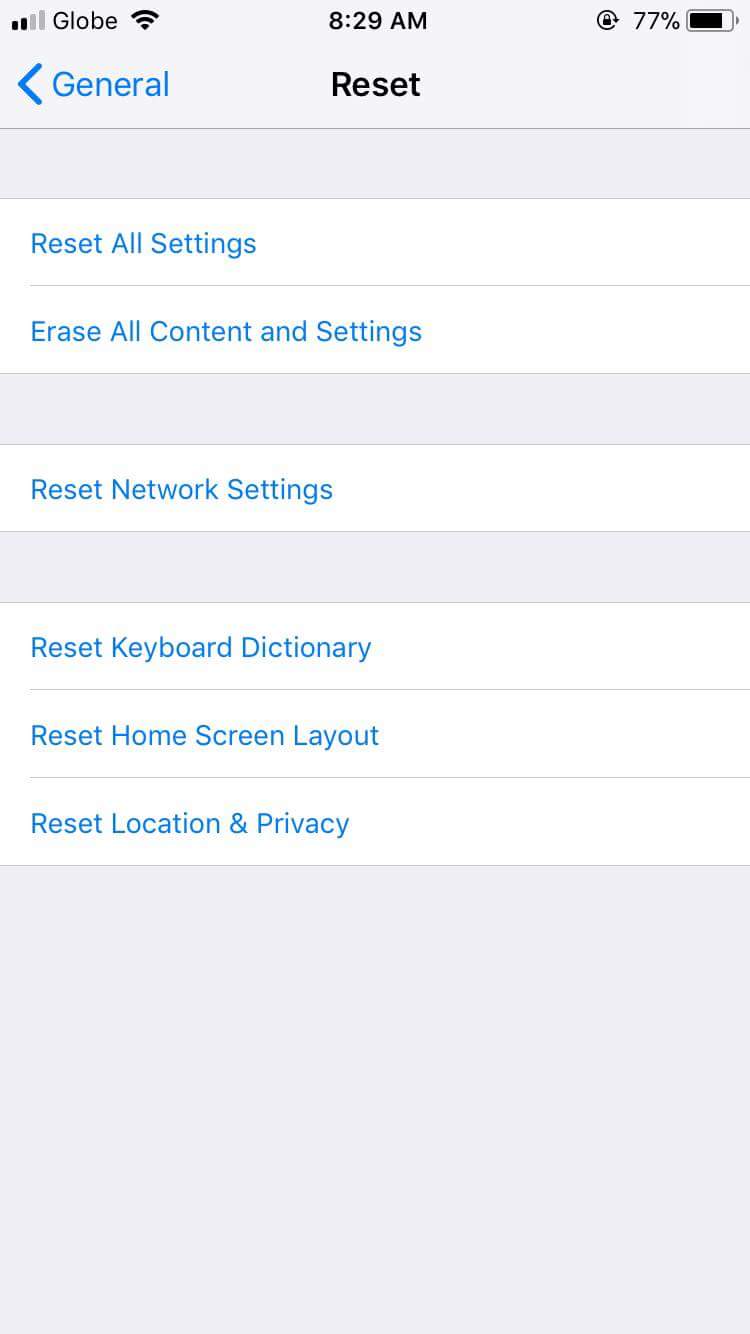 Read: 7 Things That You're Doing WRONG With Your iPhone
Samsung phones (Android)
Since android almost takes over the whole smartphone market, we will be discussing factory resetting Samsung phones in this scenario. In statistics, last 2017, Google announced that there are at least 2 billion active monthly users of the Android software; making them part of the top operating systems in the game. Having that said, Android users might have an easy way of factory resetting their devices – here's how: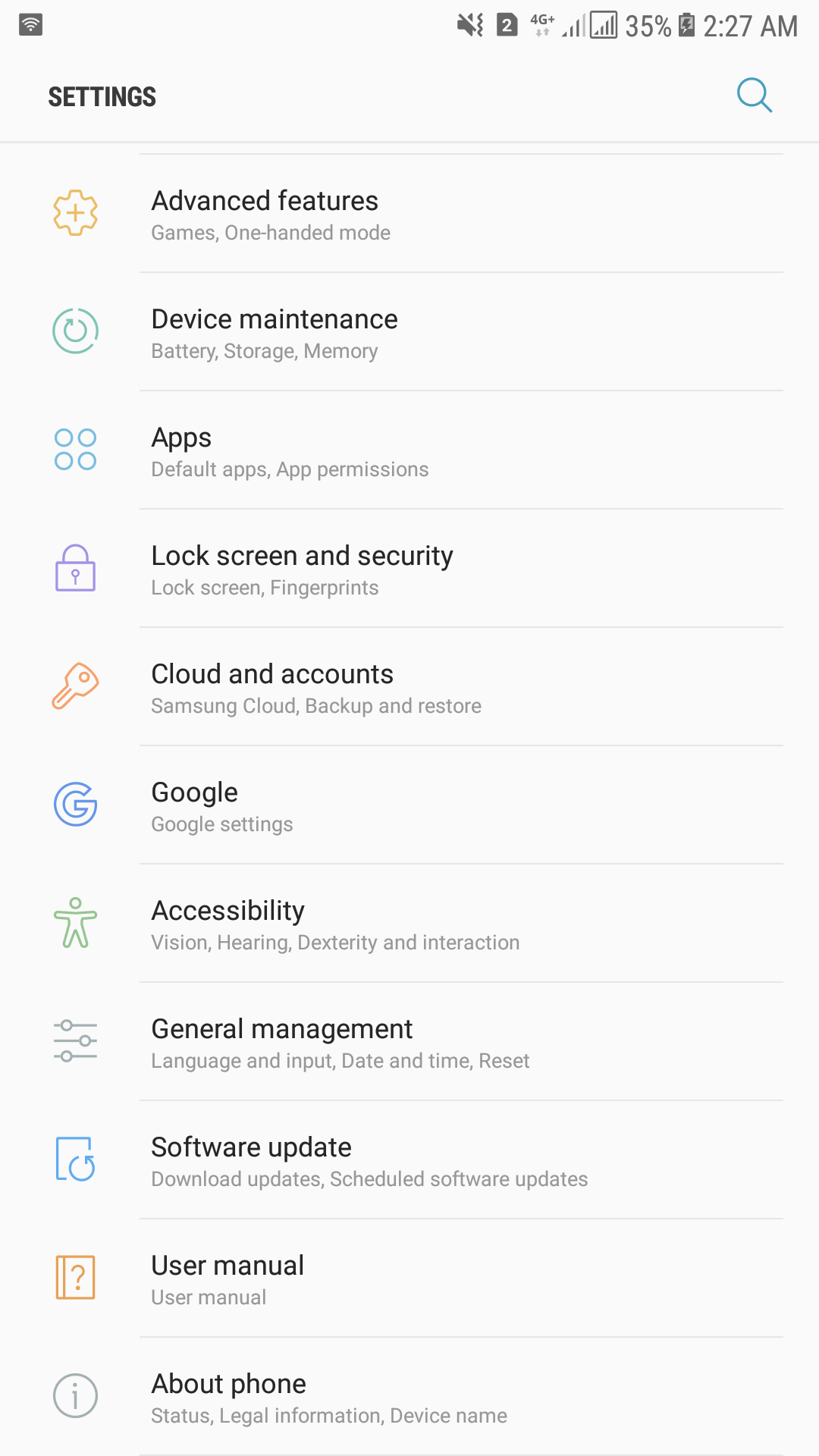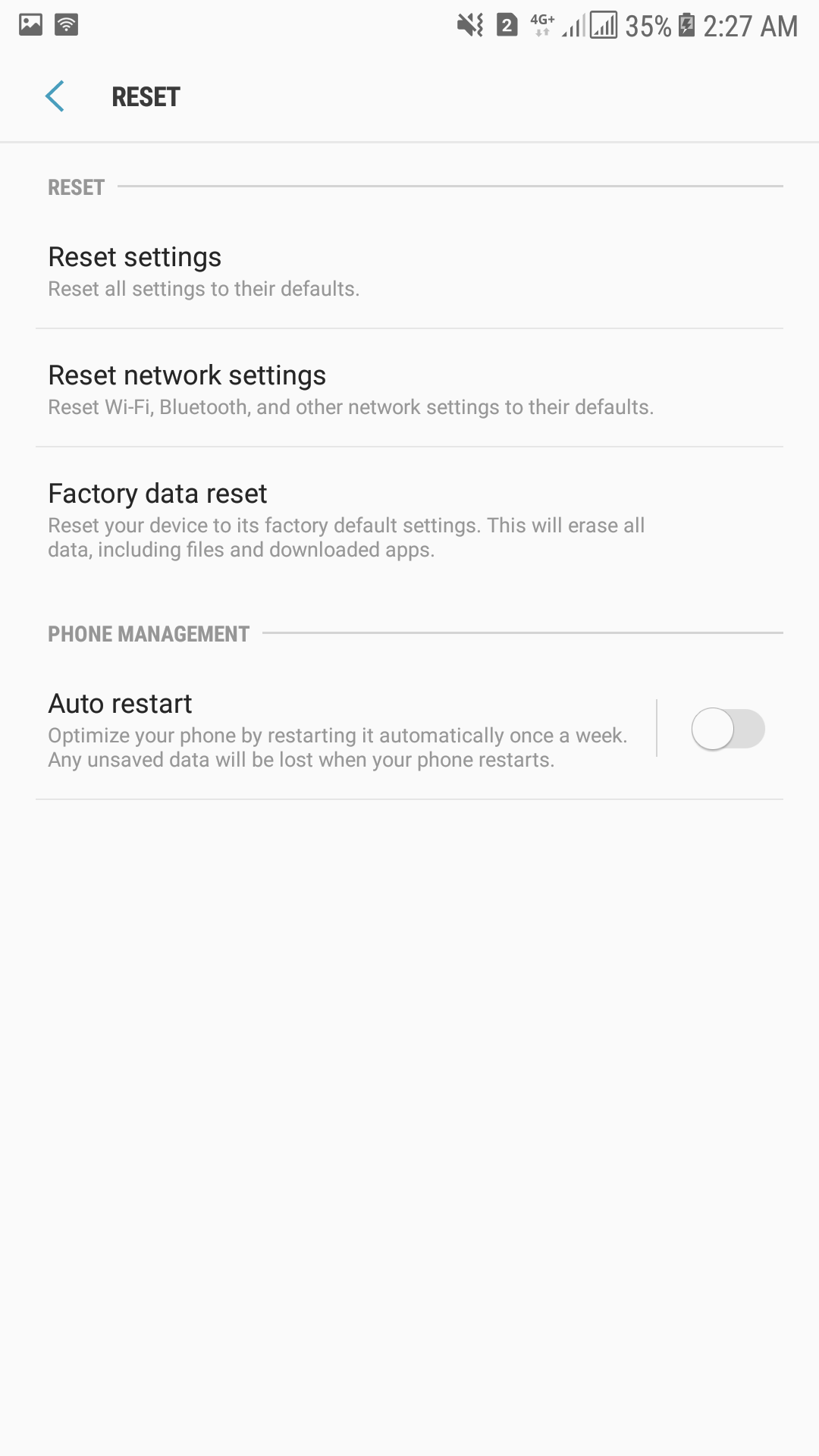 Firstly, we need to be on the program that would allow resetting; hit  on the Settings icon from Home Screen or App drawer wherever it is.
Clicking on this would allow you to see inside the operating system machinery. Swipe up to scroll down to the bottom and locate System or General Management. This option would depend on the operating system your phone is currently in.
Hitting on General Management would now allow you to see different options. In this instance, we need to hit on Reset.
Inside reset would be different reset settings. Since we want our phones to be reset the way it left the factory, we need to select Factory Data Reset. 
Selecting Factory Data Reset resets you phone settings to their factory default settings meaning, everything will be erased even the updates, downloaded apps, etc. It literally makes your phone look like it just got out of the factory.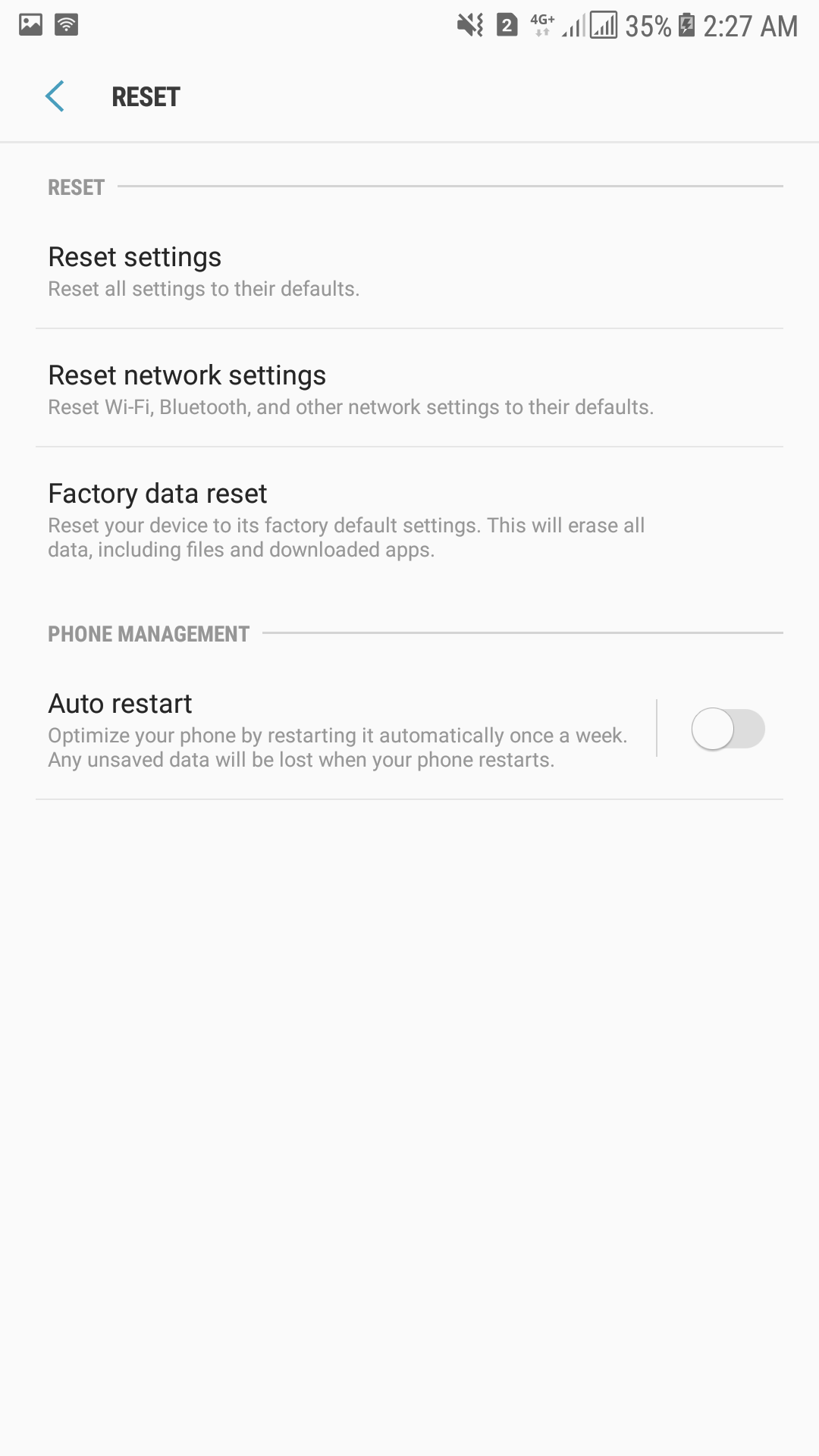 In addition to the fact that it clears out everything, it can also be an answer to different types of problems with your phone like viruses.
Since viruses are most of the time because of downloads, deleting these downloads along with other things can clear viruses out, making your phone as clean as possible. Samsung (Android) is prone for acquiring these types of things because they allow downloads even outside the Google Play Store. Since a lot of people are using these things to get into people's devices or to make money, we're sometimes not sure if what we're downloading is safe or not.
Read: Fake Android Apps that can ruin your phone or your PC? And how you can spot or avoid them
Apple wins this category, though. Since Apple does not allow third-party-downloads, meaning, you can only download applications using their software (iTunes and App store), your downloads are more secure and you can be carefree that what's getting inside your phone is free from invaders and unwanted technological pathogens.
Doing factory reset with your phone oftentimes solve all the problem with your software. As long as it's directly related to software and not hardware-caused issues. Share this with everyone you know to save them money because their software concern might just be something that can be solved by a simple factory reset!