Due to COVID-19, many people are advised to stay home. Traveling – would probably be one of the few things you want to do right now. Whether it's local or international; or if when the summer season is just around the corner, is it already safe to travel?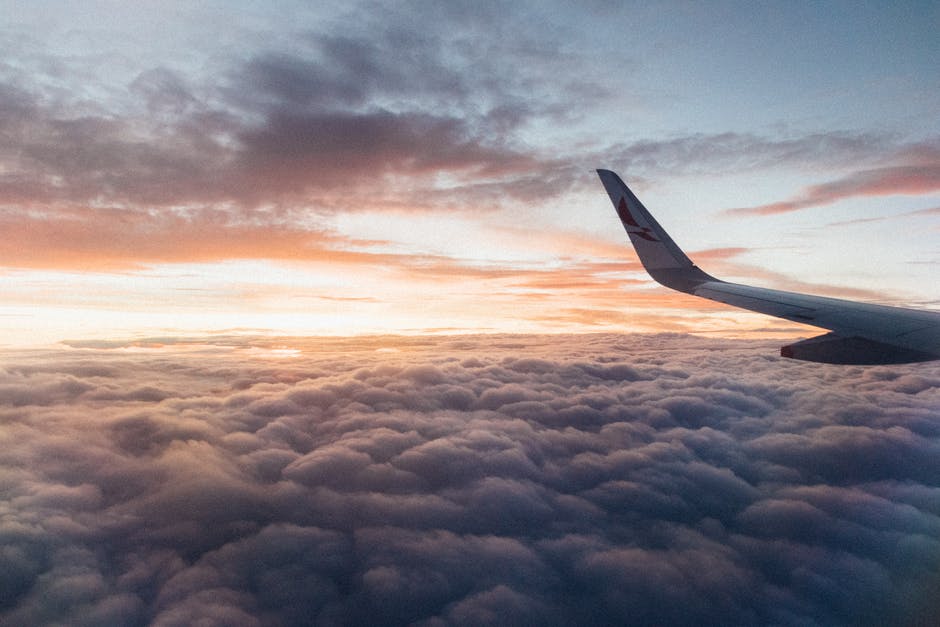 Travel increases your chance of – not only getting – but also spreading COVID-19. Staying at the comfort of your home is the best way to protect you and your family from COVID-19.
Read: International Travel Likely Not to Return Until the Year 2023
When Will it be Safe to Travel or Even Possible to Travel Abroad Again?
While in the middle of the pandemic, it is not as safe to travel as before. The purpose of limiting travel is to prevent the spread and the contraction of the infection. It is advisable to stay home and only go out when necessary.
Brandon Brown, an epidemiologist, says that he is not considering travelling overseas for at least six (6) months. Some countries, especially the United States are being hit harder than others. People in other countries do not feel that it is safe to travel in the US (even in other countries).
Read: Tips on Choosing the Best and Right Airbnb
Is it Safe to Travel Abroad?
If you are traveling abroad, you are going to take an airplane, of course, but is it safe to sit on an airplane? Sitting on an airplane, whether it be in coach or business class, involves a level or risk.
With this kind of traffic, you will be touching surfaces, you will be interacting with strangers, such as flight attendants, etc. It is recommended to book your flights with less popular airlines and take a business class ticket if you have to. The purpose of this is to have some space and also, to experience less traffic, ensuring your own safety. Bring your own water bottle and utensils if you have to.
Make sure to sanitize your hands especially when going to the bathroom – a place considered to be the biggest area of risk; it is a high-traffic area, a small space that is "high touch." Try bringing some disposable gloves or wipes with you to avoid touching these "high touch" areas.
Read: 16+ Travel Tips Revealed by Flight Attendants
When you have arrived at your travel destination, it is safer to stay on an Airbnb rather than staying at a hotel. Hotels are places where there are too many people, you just can't track which is which. Choosing Airbnb is more private and will prevent you from interacting with strangers.
What You Need to Consider Before You Travel
In case you're stuck in the dilemma of deciding whether or not you'll travel, here are some of the fewest points to consider.
Is COVID-19 Spreading at Your Travel Destination?
Thinking about if it's already safe to travel, you must also check if your travel destination is having continuous cases every day. The more cases, the more likely you are to get infected during your travel and spread the virus when you return; without you knowing it.
Read: Secret Messages Pilots Send Using Seat Belt Signs
Do you Live With Someone Who is Old, Pregnant, or Has a Medical Condition?
No on is safe from the virus. Anyone can get very ill, but older adults and people with medical conditions, even pregnant woman are at higher risk and will have severe illness from COVID-19. So, if you are living or residing with people who are more susceptible in getting the disease – it's better to stop and think about your actions.
How Safe and Secure Do You Think You Are?
What measures are you willing to undergo? Do you think that your practices can help you in keeping yourself from getting the infection? Do your practices relate to how healthy you are whenever you are in a public place?
Read: People With Blood Type O Are Less Susceptible to COVID-19
Follow guidelines and be conscious about what you touch – and in touching your face.
During Your Travel
To ensure your safety and others, take steps to protect one another from COVID-19
When in public settings, always wear a mask and keep your nose and mouth covered;
Practice social distancing and avoid close contact by staying at least 2 arms' length from anyone – even your friends – who is not from your household;
Wash your hands as regularly as possible and only use a*****l that is at least 60% solution. Always remember that washing your hands is better than using a*****l;
Do not come near with someone who is sick; and
Avoid touching your eyes, nose, and mouth
These are just some of the best tips that we can give you. Whether you like it or not; your question of "is it safe to travel" can actually be answered by no – and it's entirely going to be costly for your health.